Step by Step: A Mental Health Journey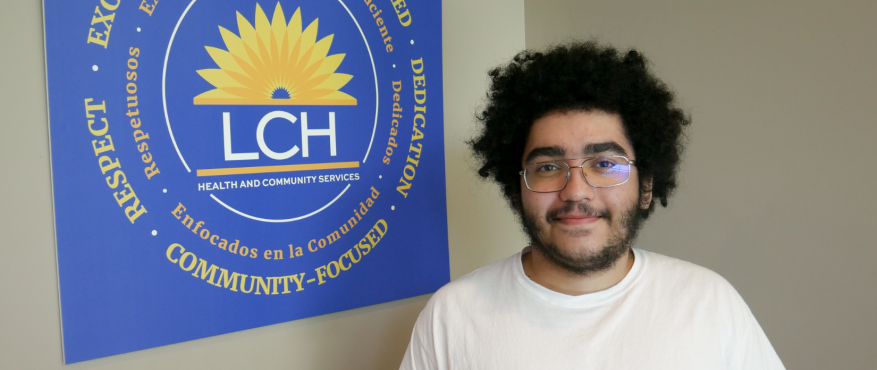 *Content warning – this post discusses suicidal feelings.
It feels like it goes without saying that mental health is a major part of life. At LCH we highlight opportunities for our patients to focus on their mental health — to understand their emotions and how their experiences impact them. It takes an incredible amount of courage to come to the realization that you need help. We are honored to be chosen as supporters of our patient's mental health journeys.
Sean has been visiting LCH for 2 years and has been taking his mental health journey step by step. "Being in a very negative headspace and not knowing exactly where to go… LCH has definitely helped me get out of that place and really get me focused on the positives," said Sean.
Our team is here to help you navigate through your feelings and teach you coping skills that can change your life for the better. "It's definitely helped me with expressing myself more. [I've been] trying to come out of my shell and it's a very helpful place because I can be honest and truthful," said Sean.
LCH is proud to facilitate group sessions that have brought reassurance and support networks for patients like Sean. He states, "Group has been very helpful because I get to interact with more people, and it brings me out of my comfort zone. I'm always nervous, but I always try to give my best, so group's cool."
We are honored to be a support part of someone's life and proud of the resilience our patients have. "Nowadays, I have good mental health, but in the beginning I was very out of it. I had suicidal thoughts, and it was a very rough time because my worst fear is death so having the thoughts of suicide really brought me to a dark place, but LCH helped me find the light in the darkness and be able to get out of that spot to brighten my life up," said Sean.
There is a lot of learning and growing that can be done through adversity. Like a lotus flower, strength can come even through very difficult situations and murky waters. We are proud of Sean and all of those who choose to reach out for help.
LCH will be opening the Pia Center for Behavioral Health at LCH West Grove in fall 2023. The Pia Center will have a new group therapy area and include private therapy spaces.  LCH will continue to provide care at all of our locations and offer integrated behavioral health for our patients.