Patient Resources
Thank you for choosing LCH as your medical home. We proudly serve all in Kennett Square, Oxford, West Grove, and the greater southern Chester County Community.
New Patient Info
Welcome to LCH! Our team of experts are dedicated to your wellness. ¿Habla español? Nuestro equipo habla español y inglés.
Patient Handbook
Download the LCH Health and Community Services Patient Handbook in English

View or Download

Download the LCH Health and Community Services Patient Handbook in Spanish

View or Download

Download the LCH Health and Community Services Overview Flyer in English and in Spanish

View or Download
Remember: You are a partner in your care at LCH. You have access to care when you need us. We offer high-quality and safe care. Our care is comprehensive and coordinated: We provide a range of health care needs, including:
Preventive care like vaccines and checkups
Urgent care when you are sick
Care for chronic conditions like diabetes
Care for your mental health needs
A range of classes to help keep you healthy
Community-based case management
Please bring the following to your first appointment:
A photo ID or your birth certificate if you do not have a photo ID
Your insurance card if you have one
Proof of income (such as pay stubs, an employer letter, etc.) to determine eligibility for discounted services
Language Access Services are available to you free of charge. Please ask for assistance at the front desk.
Appointment Policy
Important Appointment Information
If You Need to Cancel Your Appointment
We know that there may be times when you need to cancel or change a visit. You must call us at least 24 hours before the visit to let us know. This way we can give the appointment time to another patient who needs to see their doctor or nurse practitioner.

If you give us less than the required 24 hours notice, the canceled or missed visit will be marked as a "No Show." We will send you a letter each time that you have a visit that is marked as a "No Show." You should call us to reschedule your appointment.


If You Miss Three Appointments
If you have three "No Shows" in any 6-month period, you will be placed on the No Show List. When this happens, you will no longer be able to make appointments until you attend our "Missed Appointment" Class. You also may not be able to get refills. In order to avoid this, please make sure to come to your appointments.


Late Policy
If you are more than 15 minutes late for a visit, it may not be possible for your Provider to see you that day. Your Provider will decide if they can see you, based on their schedule that day. If this happens, we will work with you to schedule another visit.


LCH is here to support you. Research shows that patients who receive regular healthcare live longer and healthier lives. The Missed Appointment Class reviews the benefits of caring for you and caring for your community. The class is offered in English and in Spanish monthly at 6:30pm at the Kennett Square Health Center. For additional information, please contact Community Engagement and Education Manager, Norma Diego, at ndiego@lchservices.org.
Contact LCH
Our care team is with you every step of the way. Let's stay connected!
How to Contact LCH
In an Emergency: If your condition is an emergency and you need medical attention right away, please call 911 or go to your nearest Emergency Room for care. You do not need to call us first.
After Hours Non-Emergency: If your situation is not an emergency but it is important to consult with a provider as soon as possible, please call 610-444-7550. Listen to the new menu options to reach the on call LCH provider. Situations in which calling the provider after hours is not appropriate are: to refill medications, pain medications, scheduling an appointment and getting lab or X-ray results.
During LCH Business Hours: Our business hours vary across our services and locations, but our Call Center is open 8:00 a.m. - 8:00 p.m. Monday through Wednesday, 8:00 a.m. - 5:00 p.m. Thursday, and 8:00 a.m. - 12:00 p.m. Friday. Call us and our Patient Services Team will connect you with your care team.
Through the Patient Portal: An easy way to view your medical history, request refills, and make appointments. You can communicate directly with your care team through the portal.
Insurance
LCH serves all patients regardless of ability to pay. Discounts for medical services are offered on a sliding scale depending upon your family size and income.
Common Insurance Questions
Which types of insurance do you accept?

Close

Which types of insurance do you accept?

This list is always growing! Call (610) 444-7550 to confirm that we accept your insurance. As of March 2021, we accept:

Keystone Health Plan East
Keystone Health Plan East CHIP
Independence Blue Cross
Independence administrators
Highmark Blue Cross Blue Shield
Keystone First
Keystone First VIP
Keystone First 65

United Health Care
UHC Commercial
UHC Community Plan
UHC Community Plan CHIP
UHC Medicare (Starting 2019)

Aetna
Aetna Medicare
Aetna Better Health CHIP
CoreSource

Health Partners
Health Partners Medicaid
Health Partners Medicare
Health Partners CHIP

Humana
Humana HMO PPO
Humana Medicare

Highmark Wholecare
Highmark Wholecare Medicare
Highmark Wholecare Medicaid

Multiplan
Keysolution
The Loomis Company
Multiplan reliance stander

Oscar Health

PA Access (Medicaid)

Medicare

Cigna Health Care

Coventry

Chester County CCBH

Community Health Choices Plans
PA Health and Wellness
UPMC

What if I have Medicaid, Medicare, or CHIP?

Close

What if I have Medicaid, Medicare, or CHIP?

You can absolutely come to LCH for services! We accept all Pennsylvania Medicaid, Medicare, and CHIP plans.

What if I don't have insurance?

Close

What if I don't have insurance?

Insurance or no insurance, LCH will take care of you.  We evaluate everyone to determine eligibility for discounted services. Our sliding scale fees are based on your income and family size.  We don't turn anyone away due to inability to pay.
In some cases, the sliding scale discount can also apply to deductibles imposed by insurances. If you wish to apply for discounts, you will need to bring appropriate documentation of household income. You may apply for a discount at the front desk. LCH staff will be glad to discuss our fees with you. Please do not hesitate to inquire about the charges for services received. You will not be denied services due to inability to pay. Please note that certain select nonessential services, like teeth whitening, do not apply.
Review LCH's sliding scale discount as of August 2021.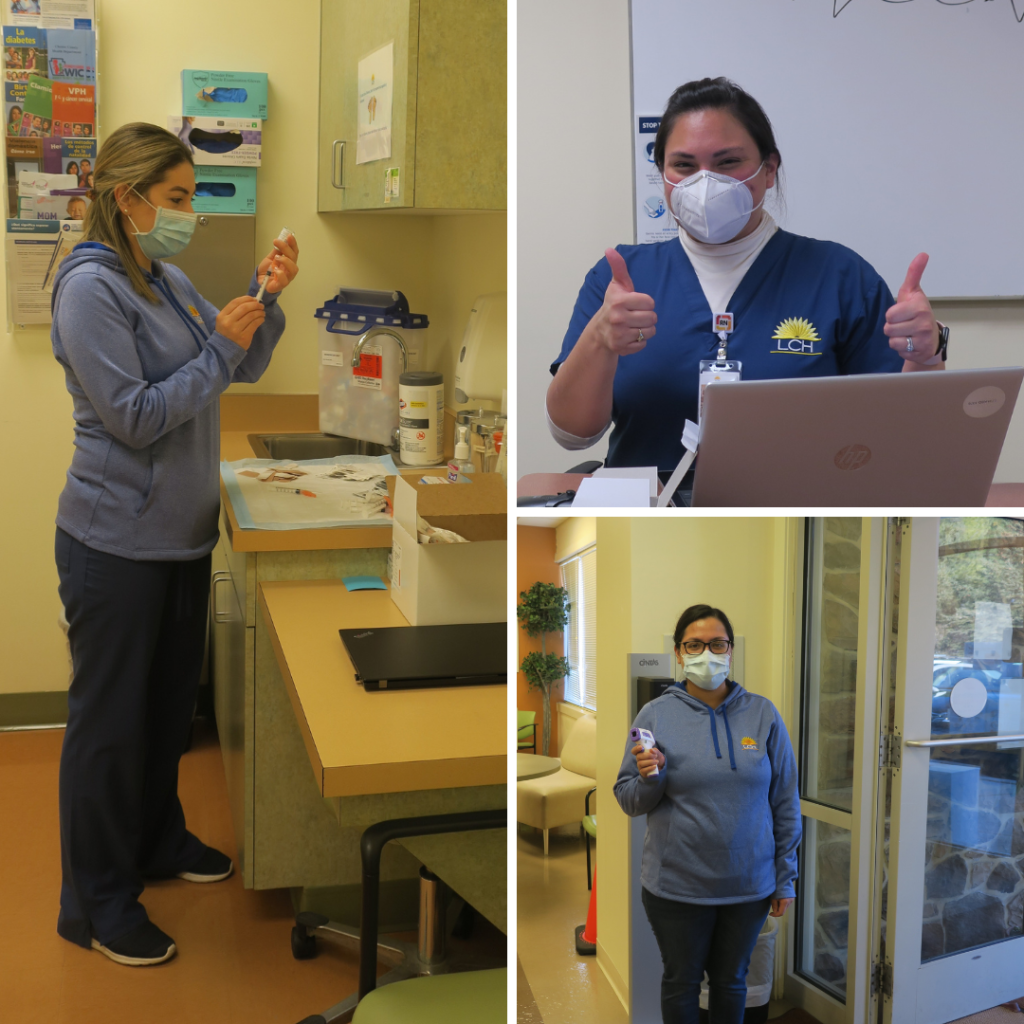 Thank you to all of the Kennett Square, West Grove, Oxford, and local partner agencies that work with LCH to keep our community safe, healthy and happy! Need help connecting with other local agencies? Our Social Assistance Team is here to help.
Latest LCH News
May 9, 2023

May 9, 2023

May 8, 2023