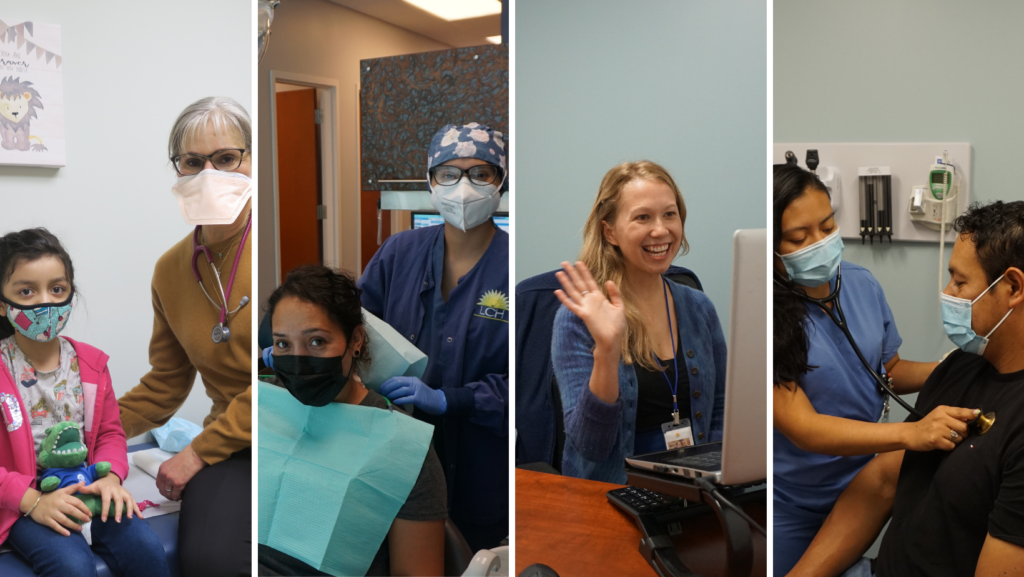 COVID-19 Updates
For everyone in our community to stay safe from the omicron variant, it is important that every eligible person gets vaccinated or boosted against COVID-19. If you have symptoms, especially if you've been around someone with COVID-19, get tested as soon as a test becomes available to you.
Read our Patient FAQ about common COVID-19 questions based on information from the CDC as of January 18th, 2022.
About LCH
LCH Health and Community Services (previously known as La Comunidad Hispana) offers specialized & primary care to Kennett Square, West Grove, Oxford, and the surrounding communities of southern Chester County. We pride ourselves on being a diverse, dynamic care team that is dedicated to addressing the medical needs of our community and helping adults, teens, and children to stay healthy.
LCH is a nonprofit Federally Qualified Health Center associated with the Pennsylvania Association of Community Health Centers (PACHC). We believe in quality, integrated, Person-Centered care that supports whole-health change for all. Founded in 1973, LCH has been changing lives in southern Chester County almost fifty years.
At LCH, we accept Medicaid, Medicare, and most private insurance. Insurance or no insurance, LCH will take care of you. We evaluate everyone to determine eligibility for discounted services. Our sliding scale fees are based on your income and family size. We don't turn anyone away due to inability to pay.
We have health centers in Kennett Square, PA and Oxford, PA. We also have dentists, women's health center, and pediatricians in West Grove, PA. We also offer our Mobile Health Clinic for those interested in bringing wellness checks to businesses, schools, or other places. Our staff speak English and Spanish. Visita nuestro sitio web en español.
Although masks are no longer required in many places for people fully vaccinated against COVID-19, the CDC and Pennsylvania Department of Health continue to require wearing of masks in health care settings, whether or not you are vaccinated. Thank you for wearing a mask during your visit to our health centers!
Please note, our office hours have temporarily been adjusted because of staffing shortages. View our current hours and read more about how to contact LCH after hours on our patient resources page.
Latest From Our Blog
Jan 19, 2022

Jan 18, 2022

Dec 9, 2021

In partnership with the Domestic Violence Center of Chester County (DVCCC), counselors and advocates from DVCCC are on-site in our West Grove and Kennett Square locations.
Go to DVCCC website
Your Information. Your Rights. Our Responsibilities.
LCH does not exclude people or treat them differently because of race, color, national origin, age, disability, or sex.
LCH complies with applicable Federal civil rights laws and does not discriminate on the basis of race, color, national origin, age, disability, or sex.
This health center receives HHS funding and has Federal Public Health Service (PHS) deemed status with respect to certain health or health-related claims, including medical malpractice claims, for itself and its covered individuals. 
Learn how medical information about you may be used and disclosed and how you can get access to this information.
Patient Testimonials
I was homeless and hopeless. LCH saved my life. They gave me the care I needed to begin to manage my diabetes and depression. And they guided me through the system to help me find a stable home.

I was in and out of health insurance coverage for a number of years, and really struggling to find work that could pay for my mortgage and my living expenses. No matter what my situation, LCH saw me and took care of me.

I have been going to LCH for almost fifteen years. I am so happy with the growth of LCH. Now they can help even more people.