The LCH Community Health Center in Oxford, PA
We are dedicated to helping adults, teens, and children to be and stay healthy.
Our team of primary care providers, chronic care specialists, nurses, behavioral health consultants, case workers, medical assistants, and interpreters work as a team to provided integrated, Person-Centered Care to the greater Oxford community in southern Chester County.
Insurance or no insurance, LCH will take care of you. We evaluate everyone to determine eligibility for discounted services. Our sliding scale fees are based on your income and family size. We don't turn anyone away due to inability to pay.
Location and Hours
LCH Health and Community Services Oxford is located downtown in the former Sewer Authority building in front of the new parking garage. Free parking is available to patients. There are 20 spaces on the 2nd, 3rd and 4th floors of the parking garage, all near the elevator. The spaces are marked with "LCH Parking Only During Business Hours".
Hours
Monday 8 am - 5 pm


Tuesday 8 am - 8 pm


Wednesday 8 am - 5 pm


Thursday 8 am - 5 pm


Friday 8 am - 12 pm


Acute & Primary Care
LCH believes in quality, person-centered care for all members of the community.
Primary and Acute Services
We emphasize preventive care, and educate our patients on how life experiences and influences at work and at home can affect overall health.
Through our integrated electronic health record system, LCH Centricity, service providers can understand social and environmental influences firsthand on each patient. The LCH team has a full understanding of a patient's situation, and works together to help move the patients forward to the next level of health, independence, and confidence.
LCH is certified by the National Committee for Quality Assurance as a Level I Physicians Practice Connections ® – Patient-Centered Medical Home ™. LCH is a Federally Qualified Health Care Center (F and a Federal Tort Claims Act (FTCA) Deemed facility.  In 2013, LCH was in listed as one of the top five Federally Qualified Health Centers (FQHC's) out of the 40 FQHC's in the state of Pennsylvania.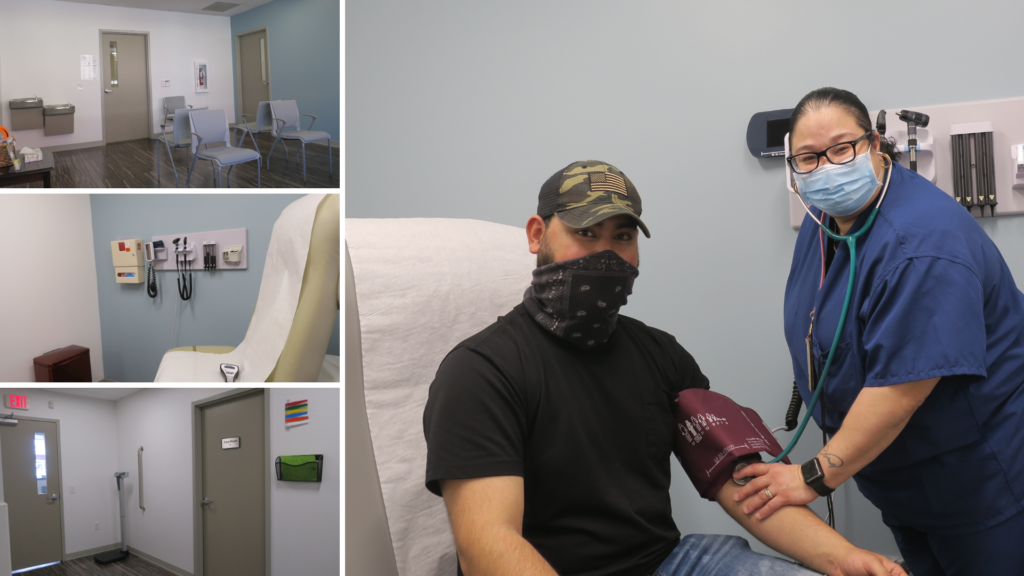 Chronic Care
Our specialists work with patients and their families on how to manage chronic diseases, such as diabetes and high blood pressure.
It takes lifestyle change to manage a chronic disease, and the whole family needs to understand how to support healthy choices for the health of the patient.
Care managers, health educators and social services staff work together to ensure the patient is making healthy lifestyle changes to manage their chronic diseases. LCH continues to bring awareness and resources to the community through outreach and programs.
Schedule a Chronic Care consultation today
Care Management
Care Management will help you to keep your health top of mind.
Commitments
Free Telehealth appointments with a Behavioral Health Consultant (BHC) at least four times a year.
Face-to-face visits with your Provider (and BHC during the same visit) at least four times a year.
Making a commitment to your lifestyle goals.
This program will give you ongoing encouragement and resources from all the different support services at LCH. We all get so busy, and sometimes our health suffers from day-to-day stress.
Care Management at LCH includes an extra set of free appointments with our team of health experts that will help you reach your lifestyle and treatment goals. Just say yes to the program during your visit, and LCH will take care of the rest!  We will contact you to coordinate your Care Management appointments for dates and times that best fit your schedule.
The doctors and medical staff at LCH Oxford are dedicated to providing care for the whole community, regardless of insurance status or income level. We accept most private insurances, Medicaid, and Medicare, as well as patients without insurance. Our sliding fee scale is based on income level and family size, so health services are accessible, affordable, and fair for everyone. Regardless of insurance, we screen every patient to see if they qualify for our reduced fee services.
Providers
Marthe Adler, MSN, CRNP, FNP

Certified Family Nurse Practitioner NPI#1295382232

Marthe Adler, MSN, CRNP, FNP

Certified Family Nurse Practitioner NPI#1295382232

When did you join the LCH team?

I joined the LCH team in June, 2020.

Where did you go to school for your medical training?

I went to school at UPenn, Drexel, Neumann University and University of Massachusetts. Except for that last – I am a Philly girl.

What type of medicine is your specialty?

I am an adult-gerontology and a family nurse practitioner.

Why do you like working at LCH?

I love providing primary care and health education to the LCH members.  I wouldn't want to do anything else.

What is your most important health tip for patients?

The most important health tips are a good diet, exercise, and preventive vaccinations.

Marcella Hill, DNP, RN, CRNP, FNP-C

Family Nurse Practitioner NPI#1982292397

Marcella Hill, DNP, RN, CRNP, FNP-C

Family Nurse Practitioner NPI#1982292397

When did you join the LCH team?

I joined the LCH team November 2020.

Where did you go to school?

I went to school at Johns Hopkins University.

What is your medical specialty?

I'm a family nurse practitioner.

Why are you excited to work at LCH?

I'm excited to start my career in the Oxford community. I have a nursing background in community health and I am very passionate about health education. I'm excited to start caring for patients in the Oxford community and also learning about the different cultures in the community.

What is your most important health tip for patients?

My most important health tips for patients is to exercise! Moving around a little bit everyday goes a long way.

Bridgitt Leon, PA-C

Physician Assistant NPI#1568007656