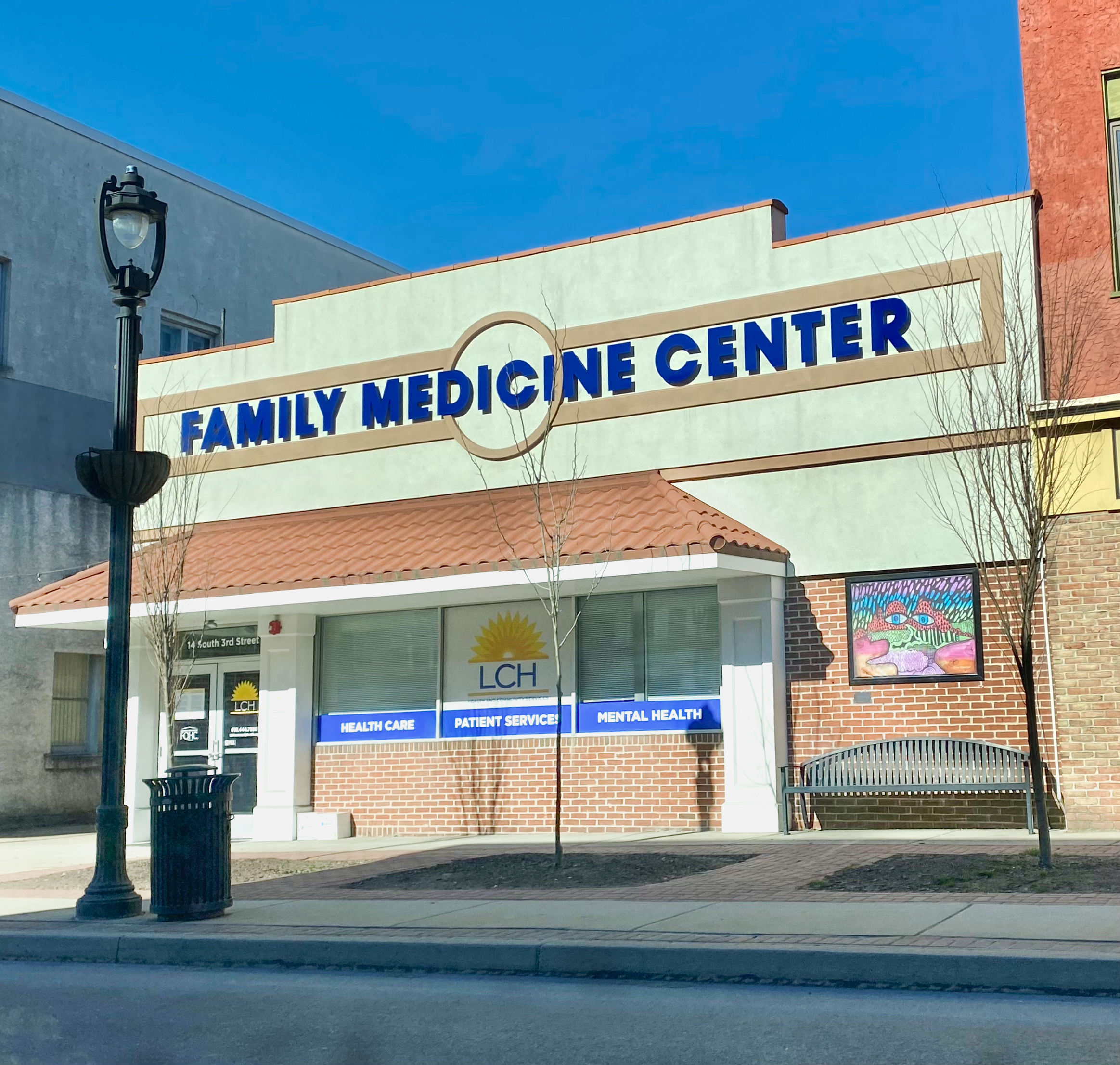 Location and Hours
LCH Health and Community Services Oxford is located downtown near "The OTE" (Octoraro Hotel and Tavern) in front of the parking garage. Free parking is available to patients during business hours. There are spaces on the 2nd, 3rd and 4th floors of the garage with LCH parking signs.
Hours
Monday 8 am - 5 pm


Tuesday 8 am - 8 pm


Wednesday 8 am - 5 pm


Thursday 8 am - 5 pm


Friday 8 am - 12 pm


LCH Oxford brings family medicine to our community. Our team of primary care providers, nurses, behavioral health consultants, and assistance team provide integrated care for you. You matter here!
Acute & Primary Care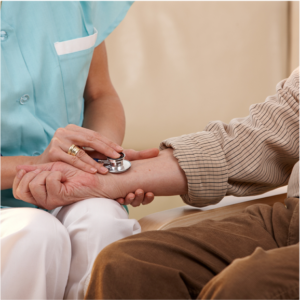 We offer accessible, equitable, and expert care, so that all of our patients can thrive and be happy.
We emphasize preventive care, and educate our patients on how life experiences and influences at work and at home can affect overall health.
Primary and Acute Services
Physical exams and wellness visits
Yearly check-ups help you stay healthy. We want to get to know you and help you take care of you and your family. Our doctors and medical specialists see all ages and are happy to complete school/camp physicals and sports physicals.
Immunizations
LCH follows guidelines from the Center for Disease Control for vaccinations. They are an essential part of good health—for you, for your family, and for the community too. Talk with your provider about the next vaccine you need, such as your annual flu shot or COVID-19 booster.
Diagnosis and treatment for chronic illness
We screen, diagnose, and provide treatment for diseases like high blood pressure and diabetes. If addressed early, we may even be able to help prevent serious complications from these diseases like stroke, heart attack or kidney problems.
Minor injuries, aches, and pains
Our doctors and providers can help you heal more quickly from accidents and relieve pain from common injuries like sprains, cuts, burns or minor eye trauma. If you are in a life-threatening situation, call 911, but, if you have a problem that does not need an emergency room visit, we can help.
Behavioral health counseling
Our friendly team of behavioral health consultants work with our Oxford primary care providers to support your mental health and wellness. Are you feeling depressed or anxious? Having relationship problems? The LCH behavioral health team is here for you.
Care Coordination
The medical world can be complicated. As your medical home in Oxford, LCH should be your first stop. We can guide you by helping to schedule visits at LCH or with referrals to a specialist. Need blood tests or x-rays? Our Social Assistance Team will connect and advocate for you in the next steps needed for your care.
Sexually transmitted disease testing and treatment
Preventing and treating Sexually Transmitted Infections (STI) is important for anyone who is sexually active. We provide STI testing, explain results and care in a professional and private manner.
Family Planning
Interested in family planning and/or contraception? We can connect you to our Women's Health Center in West Grove to talk through your options for birth control, or how to best get started with preparing for pregnancy.
We highlight preventive care. Our doctors and providers talk with you about your health and work together with you to achieve your health goals.
Chronic Care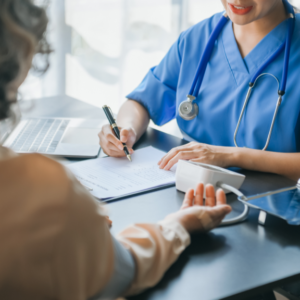 Our doctors and providers help patients manage chronic diseases, such as diabetes and high blood pressure.

Common Chronic Care Diseases
ADHD
Anxiety
Asthma
Cirrhosis
COPD
Dementia
Depression
Erectile Disfunction
Headaches
Hep C
High Cholesterol
HIV
Kidney Failure
Menopause
Pain
PTSD
Substance Use
TB
Thyroid Disease
Varicose Veins
It takes lifestyle change to manage a chronic disease, and the whole family needs to understand how to support healthy choices for the health of the patient.
Chronic Care Services
Diabetes
We provide care for both Type 1 Diabetes and Type 2 Diabetes in our Oxford location. There are many medication options and plans that combine diet and medicine to help you manage your blood sugar and ongoing health. The earlier we help you get your diabetes under control, the more likely you will be able to avoid future complications.
High Blood Pressure
Without disease management, high blood pressure can lead to heart attack, stroke, and kidney damage. The good news is that high blood pressure can be brought under control through medication and lifestyle changes. Our team takes the time to get to know you and create a high blood pressure plan that works for your needs.
Obesity
Obesity has many causes, and there are different ways of dealing with it to regain your health. We work with you to identify the underlying causes and focus on small changes over time to help you manage your weight. Our team will provide support every step of the way in your weight loss while monitoring your health to make sure you can do it safely.
Care Management
Care Management will help you to keep your health top of mind.
Commitments
Free Telehealth appointments with a Behavioral Health Consultant (BHC) at least four times a year.
Face-to-face visits with your Provider (and BHC during the same visit) at least four times a year.
Making a commitment to your lifestyle goals.
This program will give you ongoing encouragement and resources from all the different support services at LCH. We all get so busy, and sometimes our health suffers from day-to-day stress.
Care Management at LCH includes an extra set of free appointments with our team of health experts that will help you reach your lifestyle and treatment goals. Just say yes to the program during your visit, and LCH will take care of the rest!  We will contact you to coordinate your Care Management appointments for dates and times that best fit your schedule.
Insurance or no insurance, LCH will take care of you. Uninsured patients may qualify for discounted fees. Our Sliding Fee Discount Program is based on income and family size. We don't turn anyone away for inability to pay.
Behavioral Health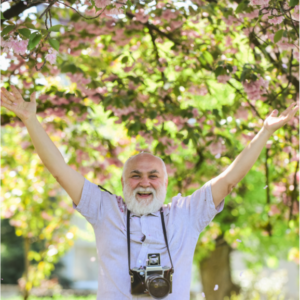 Your mental health plays a big role in your overall health. Behavioral health professionals work alongside the primary care doctors in our Oxford location to ensure that you receive the right services for your mental and physical health.

Common behavioral health concerns:
Depression
Anxiety
Substance Use Disorder
PTSD
Learning Disabilities
Autism Spectrum Disorder
Attention Deficit/Hyperactivity Disorder (ADHD)
Behavioral Health Services
Depression/Anxiety
Depression and anxiety may be common mental health concerns, but they can be very distressing to those who suffer with them. Our team works with your primary care doctors to help you manage your symptoms through therapy and medication. We are dedicated to helping you improve your mental health.
Substance Use Treatment
Though it may feel impossible to stop using alcohol or drugs, you can move beyond your need for substances. The Oxford behavioral health staff is invested in your ability to stop using substances, and we will stick by you through your treatment.
Medication Management
If your primary care provider has prescribed psychiatric medication, the behavioral health staff will assist with monitoring and managing your progress. Medication works in conjunction with outpatient therapy to help you reach your goals.
Screenings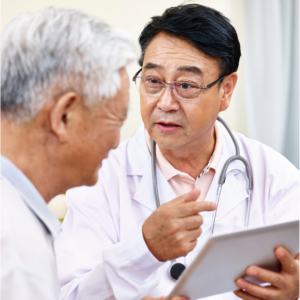 Screenings help you find the answers you need so that you can stop guessing. Whether it is so you can take preventative measures, or it's the first step in a diagnosis, a screening offers more clarity about your next steps. We provide many different screenings in our Oxford location based on your symptoms and questions.

Screenings are available for various issues:
ADHD
Depression/Anxiety
STIs
Cancer
Vision and Hearing
Childhood TB
Diabetes
Cardiovascular Disease
Screening Services
ADHD Screenings
Whether you have noticed concerning symptoms in your child's behavior, they have received a recommendation from school, or their pediatrician suggests a screening for ADHD, we can get you started. Our staff will take the time to answer all of your questions and give your child a thorough screening. Then we'll work together with you to make a plan for your child's success.
STI Screenings
Sexually transmitted infections (STI) are a risk for anyone who is sexually active. We provide tests and treatments for STIs, as well as information to help you prevent future infections. Our staff cares for every patient with respect and professionalism, and our top priority is restoring you to health. Going too long without treatment for an STI can cause serious complications, so if you think there is any chance, be sure to come in to get tested.
Diabetes
Diabetes screenings can be preventative or diagnostic. If you already have diabetes, we can begin treatment to help you avoid advanced disease. If you are pre-diabetic, our providers will work with you to get your blood sugar under control. Diabetes prevention measures will lead to multiple long-term health benefits.
Cancer Screenings
Proactive cancer screenings can make all the difference in identifying disease while it is early and treatable. Our providers chart and track your health history to be on the lookout for common cancer risks so that we can keep up to date with your screenings. The combination of regular well visits, physical exams, and cancer screenings will help you maintain good health.
Providers
Amanda Birdwell, CRNP NPI# 1831800572

Family Nurse Practitioner

Boris Cordova-Canas, CRNP NPI# 1689340952

Family Nurse Practitioner

Boris Cordova-Canas, CRNP NPI# 1689340952

Family Nurse Practitioner

When did you join the LCH team?

I joined the team in October 2022.

Where did you go to school?

I went to Drexel University for undergraduate and Wilmington University for graduate school.

What is your medical specialty?

Family medicine. I see patients 2 years and older.

Why are you excited to work at LCH?

I am able to provide medical services to patients in his/her language. Spanish speaking patients have very limited options for bilingual providers.

What is your most important health tip for patients?

Prevention of chronic disease is most important. To prevent conditions like diabetes, high cholesterol, or high blood pressure, make sure to maintain an active lifestyle. Stay up to date with your vaccines and your doctors appointments.

Joseph A. Greco, MD NPI# 1083684252

Medical Director