The LCH Community Health Center in Oxford, PA
Say "yes!" to a healthier, happier life.
Our doctors, nurse practitioners, and team of providers proudly serve our patients in the greater Oxford community. We accept Medicaid, Medicare, and most private insurance.
LCH Oxford brings family medicine to our community. Our team of primary care providers, nurses, behavioral health consultants, and assistance team provide integrated care for you. You matter here!
Location and Hours
LCH Health and Community Services Oxford is located downtown near "The OTE" (Octoraro Hotel and Tavern) in front of the parking garage. Free parking is available to patients during business hours. There are spaces on the 2nd, 3rd and 4th floors of the garage with LCH parking signs.
Hours
Monday 8 am - 5 pm


Tuesday 8 am - 8 pm


Wednesday 8 am - 5 pm


Thursday 8 am - 5 pm


Friday 8 am - 12 pm


Acute & Primary Care
We offer accessible, equitable, and expert care, so that all of our patients can thrive and be happy.
Primary and Acute Services
We emphasize preventive care, and educate our patients on how life experiences and influences at work and at home can affect overall health.
Through our integrated electronic health record system, LCH Centricity, service providers can understand social and environmental influences firsthand on each patient. The LCH team has a full understanding of a patient's situation, and works together to help move the patients forward to the next level of health, independence, and confidence.
LCH is certified by the National Committee for Quality Assurance as a Level I Physicians Practice Connections ® – Patient-Centered Medical Home ™. LCH is a Federally Qualified Health Care Center (FQHC) and a Federal Tort Claims Act (FTCA) Deemed facility.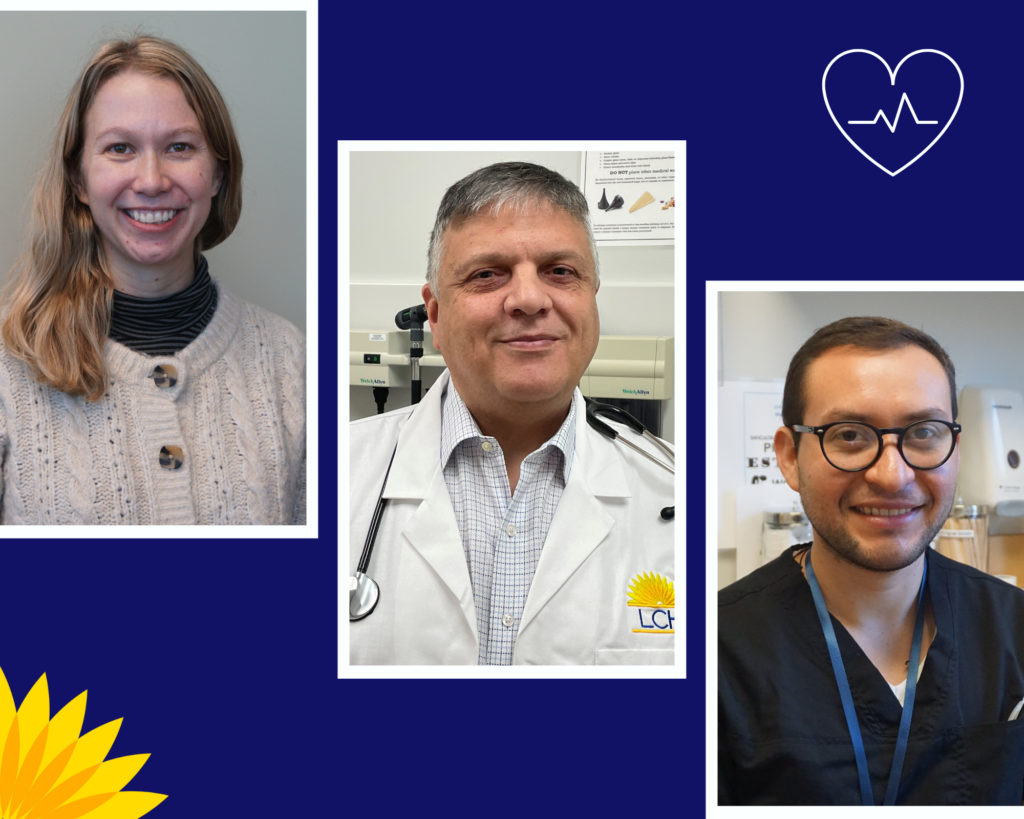 Our passion, energy, personality, diversity, and commitment to the community makes us unique in healthcare services.
Chronic Care
Our providers help patients and their families manage chronic diseases, such as diabetes and high blood pressure.
It takes lifestyle change to manage a chronic disease, and the whole family needs to understand how to support healthy choices for the health of the patient.
Care managers, health educators and social services staff work together to ensure the patient is making healthy lifestyle changes to manage their chronic diseases. LCH continues to bring awareness and resources to the community through outreach and programs.
Schedule a Chronic Care consultation today
Care Management
Care Management will help you to keep your health top of mind.
Commitments
Free Telehealth appointments with a Behavioral Health Consultant (BHC) at least four times a year.
Face-to-face visits with your Provider (and BHC during the same visit) at least four times a year.
Making a commitment to your lifestyle goals.
This program will give you ongoing encouragement and resources from all the different support services at LCH. We all get so busy, and sometimes our health suffers from day-to-day stress.
Care Management at LCH includes an extra set of free appointments with our team of health experts that will help you reach your lifestyle and treatment goals. Just say yes to the program during your visit, and LCH will take care of the rest!  We will contact you to coordinate your Care Management appointments for dates and times that best fit your schedule.
Insurance or no insurance, LCH will take care of you. Uninsured patients may qualify for discounted fees. Our Sliding Fee Discount Program is based on income and family size. We don't turn anyone away for inability to pay.
Providers
Boris Cordova-Canas, MSN, APRN, FNP-C

Family Nurse Practitioner NPI#1689340952

Boris Cordova-Canas, MSN, APRN, FNP-C

Family Nurse Practitioner NPI#1689340952

When did you join the LCH team?

I joined the team in October 2022.

Where did you go to school?

I went to Drexel University for undergraduate and Wilmington University for graduate school.

What is your medical specialty?

Family medicine. I see patients 2 years and older.

Why are you excited to work at LCH?

I am able to provide medical services to patients in his/her language. Spanish speaking patients have very limited options for bilingual providers.

What is your most important health tip for patients?

Prevention of chronic disease is most important. To prevent conditions like diabetes, high cholesterol, or high blood pressure, make sure to maintain an active lifestyle. Stay up to date with your vaccines and your doctors appointments.
Feb 7, 2023

Sep 12, 2022

Aug 17, 2022