LCH Behavioral Health Services
You are not alone. Many people experience acute or chronic stress, depression, anxiety or other mental illnesses.
Many aspects affect a person's overall health. At LCH, we are here to support you with both your physical and mental health care.
Our team of behavioral health professionals can provide different levels of care, depending on your needs and preferences. ¿Habla español? Nuestros consejeros hablan inglés y español.
LCH Behavioral Health Consultants (BHC's) meet with patients to answer questions and provide information on topics like depression, anxiety and other mental illness, as well as behaviors affecting health. Support is available in our Kennett Square, Oxford, and West Grove locations and through Telehealth.  Download our bilingual, printable flyer on mental health services at LCH.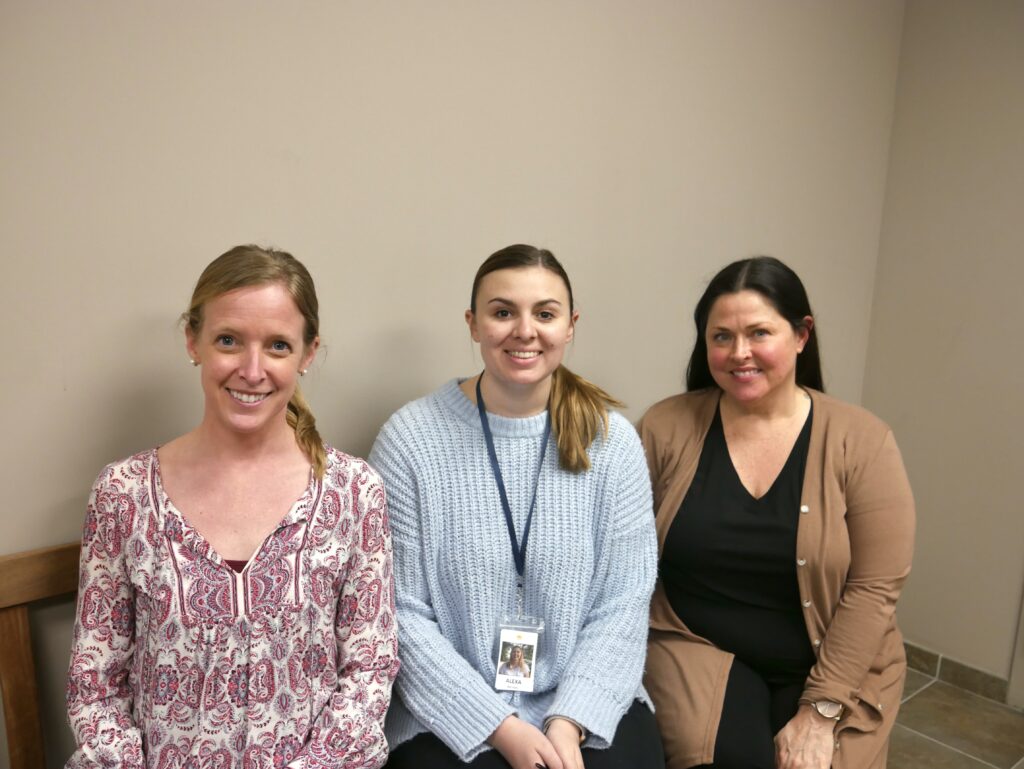 Locations and Hours
Appointment Hours In Person or via Telehealth
Kennett Square
Monday 8 am - 5 pm
Tuesday 8 am - 8 pm
Wednesday 8 am - 5 pm
Thursday 8 am - 5 pm
Friday 8 am - 12 pm
West Grove
Monday 8 am - 5 pm
Tuesday 8 am - 8 pm
Wednesday 8 am - 5 pm
Thursday 8 am - 5 pm
Friday 8 am - 12 pm
Oxford
Monday 8 am - 5 pm
Tuesday 8 am - 8 pm
Wednesday 8 am - 5 pm
Thursday 8 am - 5 pm
Friday 8 am - 12 pm
Mental Health services are available in our Oxford, West Grove and Kennett Square locations and via Telehealth. ¿Habla español? Nuestras consejeras hablan español y inglés.
Driving address Kennett Square: 731 West Cypress Street Kennett Square, PA 19348. LCH Kennett Square is located on West Cypress Street, just outside of the Kennett Square Borough. 
Driving address West Grove: 105 Vineyard Way, Suite 103, West Grove, PA 19390. LCH West Grove is in the Jenners Village Professional Building, across from Luther House on route 796, and next door to Willowdale Chapel's Jennersville campus.
Driving address Oxford: 14 South 3rd Street Oxford, PA 19363. LCH Oxford is located downtown in the former Sewer Authority building in front of the new parking garage. Free parking is available for patients during their appointments on the 2nd, 3rd, and 4th floors.
Behavioral Health and Telehealth
Common Questions about virtual BHC visits through Telehealth.
What does a Telehealth visit for behavioral health look like at LCH?
Telehealth looks the same as our in-person mental health at LCH. The only difference is that the visit is conducted virtually through a screen.
Why do patients like Telehealth BHC visits?
Telehealth visits give our patients more flexibility. And our patients can continue their appointments even when there are barriers to care such as transportation and childcare.
What are some ways to best prepare yourself for a BHC Telehealth visit?
Make sure you have a strong internet connection. And pick a designated, quiet, confidential space in your home. If you have other family members in the house during your scheduled visit, let them know that you are unavailable during your appointment. You can even put a sign on the door to help remind them. Learn more about Telehealth at LCH.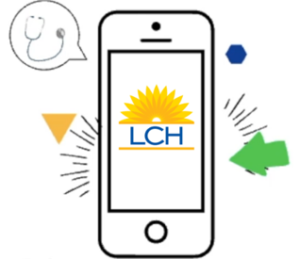 Common Mental Health Illnesses
Depression, Anxiety, and Substance Use Disorder are common illnesses that the LCH Behavioral Health Team can help with. If you, a friend, or a family member, are having symptoms and want to learn more, please call us (610) 444-7550. We are here for you.
Depression
What is depression? A medical condition that involves experiencing sadness and a loss of interest in activities.  It impacts how you feel, think, and manage daily activities.
What are the symptoms? Sadness, hopelessness, loss of interest or pleasure in activities or hobbies, irritability, difficulty sleeping or over sleeping, thoughts of suicide.
How does LCH help with this? We offer mental health services in the form of Integrated Behavioral Health and traditional outpatient therapy with medication management.
Anxiety
What is anxiety? A medical condition that involves experiencing intense worry or fear about everyday situations.
What are the symptoms? Feeling nervous, tense, having trouble sleeping, irritability, difficulty controlling worry, sense of danger, panic, change in appetite: eating less or more.
How does LCH help with this? We offer mental health services in the forms of Integrated Behavioral Health and traditional outpatient therapy with medication management.
Substance Use Disorder
What is substance use disorder? The use of alcohol or drugs and that has an impact on daily functioning or creates health concerns.
What are the symptoms? Unsuccessful attempts to stop using substances, needing more of the substance to get same effect, re-occurring interpersonal issues, inability to fulfill obligations at home or work, having a desire and urge to use the substance, continuing to use the substance while hiding it from others.
How does LCH help with this? We offer treatment in the form of Integrated Behavioral Health, traditional outpatient therapy and Medication Assisted Treatment.
Integrated Behavioral Health
What does an integrated behavioral health visit look like?
Brief (15-30 minutes)
During a medical visit or scheduled separately
Follow-up is only as needed (maybe only 2-3 times, or once a year)
Collaboration with Primary Care Provider
Screenings for & strategies to manage acute stressors, depression, anxiety, sleep difficulty, health management, etc.

Behavioral health professionals work alongside your primary care providers as part of your medical team.
We are available for brief, in the moment consultations and follow-up visits. If your primary care provider has a specific concern, he or she will ask you to stay for a few extra minutes to meet with a Behavioral Health Consultant to better understand how stressors or behavioral health concerns might be affecting your physical health. Integrated behavioral health is available at all three of our locations.
Outpatient Therapy
What does an outpatient therapy visit look like?
Longer appointments (50 minutes)
Scheduled as a separate visit
Regular follow-up appointments (could be weekly, bi-weekly, monthly, etc. for several months)
Collaboration with a provider
Evaluation & treatment for depression, anxiety, bipolar disorders, PTSD, etc.
Licensed therapists provide treatment for a broad range of behavioral health conditions.
Therapy can be short or long term depending on your needs. Outpatient appointments are available Monday through Friday.
Psychiatric Medication Management
What does a psychiatric medication management visit look like?
Evaluation of behavioral health conditions
Medication management
Outpatient therapy visits
An LCH primary care provider treats and prescribes medication as needed for behavioral health problems such as: depression, anxiety, PTSD, learning disabilities, etc. LCH provides psychiatric medication management to children, adolescents, and adults.
Because this is a specialty level of care, if you receive these services you will also be required to have regular outpatient therapy appointments so that we can help you achieve your best results.
The Behavioral Health Team
Latest LCH News
Aug 7, 2023
Sep 5, 2023

Aug 31, 2023

Jul 10, 2023