Healthy Holiday Stress Management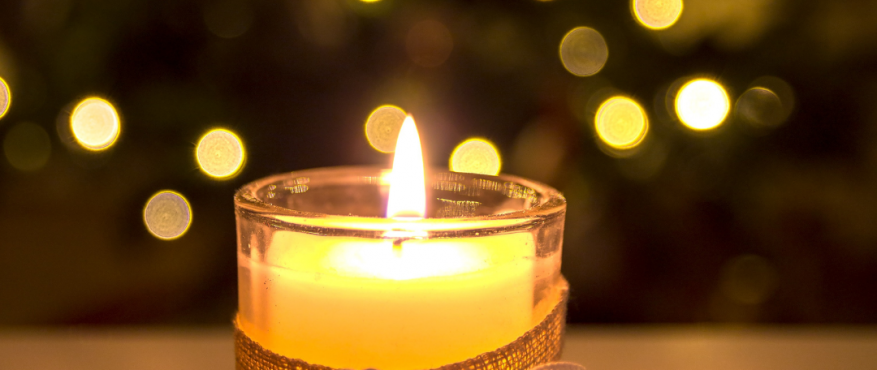 The holiday season comes with cheerful music and colors, anticipation of gifts, and spending time with loved ones. But many people also experience greater stress during the holidays. While stress is a natural motivator, overwhelming stress drains motivation and can even exacerbate anxiety. If the holidays are emotionally difficult, depression is an even greater risk.

We want everyone to maintain great emotional health during the holidays, so we've put together several tips on how to make the holidays less stressful.
Note: If you're feeling like stress is overwhelming your life affecting your health, please consider reaching out to a mental health professional.
Acknowledge Your Feelings & Reach Out
The holidays are not a joyful time for everyone. If you can't be with loved ones, are estranged from family, or are missing someone who passed away, you might not be excited for this time of year. Maybe your relationships are fine, but you're worried about money, work, or housing. During a time of year when most people seem so happy, feeling stressed may feel very lonely.
You are not alone! We wouldn't be sharing this helpful information if managing holiday stress was easy for everyone. When someone is brave enough to speak up about holiday stress, usually others will share their own similar feelings. Just acknowledging your stress is helpful as a release. You may need to cry, take a long walk, meditate, or even just climb in bed really early one evening to get an emotional break. But after you acknowledge it, be sure to reach out to other people.
Whether it's a friend, religious leader, or professional counselor, talking about your stress is cathartic and will help you move through it. If you're not feeling chatty, start with a text or find an online support group. Making a connection with others is a positive way to relieve stress during the holidays.

Set Realistic Goals & Prioritize
Holiday traditions hold dear memories for many people. Doing the same thing your grandparents did keeps you connected to your history. But keeping up traditions might also be a lot of work. Or maybe you're working extra hours this month, and you don't have time to shop and prepare everything you normally do. Perhaps money is tight this year, and the budget just doesn't allow for all your holiday traditions or expensive gifts.
If traditions and gift buying are stressful, you won't enjoy them. If this is not the year to carry on every tradition, pick the ones that are most important or within budget. And if you can't pull off every one of them, just do what you can and enjoy yourself. For less spending on gifts, consider homemade items, donating to charity in someone's name, or suggesting fun exchanges in your friends or family groups.
Another holiday stress management tip is to make sure you do not over commit! You don't have to say yes to every invitation. Choose to participate in what you'll most enjoy, and send best wishes to the hosts of things you'll miss. To maintain emotional health during the holidays, you'll need to have some downtime.
Focus on Health & People You Love
Between holiday stress and holiday food, eating healthy can be a big challenge! Additionally, all the extra errands make it difficult to exercise or eat regular meals. If managing holiday stress is taking a toll on your healthy eating habits, it's time for some planning.
Organize your days so that you can schedule exercise and healthy eating. Keep healthy snacks on hand to avoid indulging in cookies or treats at work.
A huge part of mental health and the holidays, especially in managing holiday stress, is maintaining your relationships. Remember that if you're stressed, other people are as well. Try to put aside small (and sometimes big) differences in the spirit of the season. This does not mean you should spend time with people who are truly damaging to your emotional health, but do make an effort to smooth over minor disagreements. Holiday stress is much more manageable when we can freely enjoy time with people we love.
Finally, Remember to Take Time for Yourself this Time of Year.
Slow down, reflect on what you've accomplished, think about what you're looking forward to in the new year, and enjoy the moment. While holiday stress is real, this season is a once-a-year reminder to appreciate all the blessings in your life.
LCH would like to wish all our families a very happy holiday season!
Tips by Beth Warren, LPC, CADC Associate Director of Mental Health at LCH. Learn more about our Behavioral Health Team and Services.