Students Head for Brighter Futures
LCH brings Escalera students from Avon Grove High School to local universities to learn about furthering their education.
KENNETT SQUARE, PA (December 5, 2022) – LCH Health and Community Services' (LCH) brought Escalera students from Avon Grove High School to nearby universities and colleges to learn about opportunities beyond high school. The students learned about the different benefits each school has to offer and the ways they can assist in creating the foundation for their success.
UnidosUS Escalera program at LCH is an after-school program for high school students to ready them for life after graduation and future careers with support, friendship, and community. This program teaches students life skills and ways of navigating secondary education. LCH supports the students with the tools they need to make informed decisions and sets them up for success.
Students traveled to Delaware County Community College (DCCC), West Chester University, and Millersville University. During the visits students toured the universities, learned about the requirements for enrollment, and heard about different scholarship opportunities.
They were informed about the Dual Enrollment program at DCCC which allows students to acquire college credit while still in high school. The students also learned about the Millersville College Assistance Migrant Program (CAMP). CAMP is a program intended to support students from migrant and seasonal farm working family backgrounds with retention services and first year assistance.
LCH CEO, Ronan Gannon states, "LCH supports our community's foundation in health and beyond.  The UnidosUS Escalera program allows us to support our youth by providing information about opportunities beyond high school.  We are grateful for the support of Millersville University, West Chester University, and Delaware Community College. LCH extends our gratitude to Hockessin Friends Meeting for their support for transportation assistance for the students".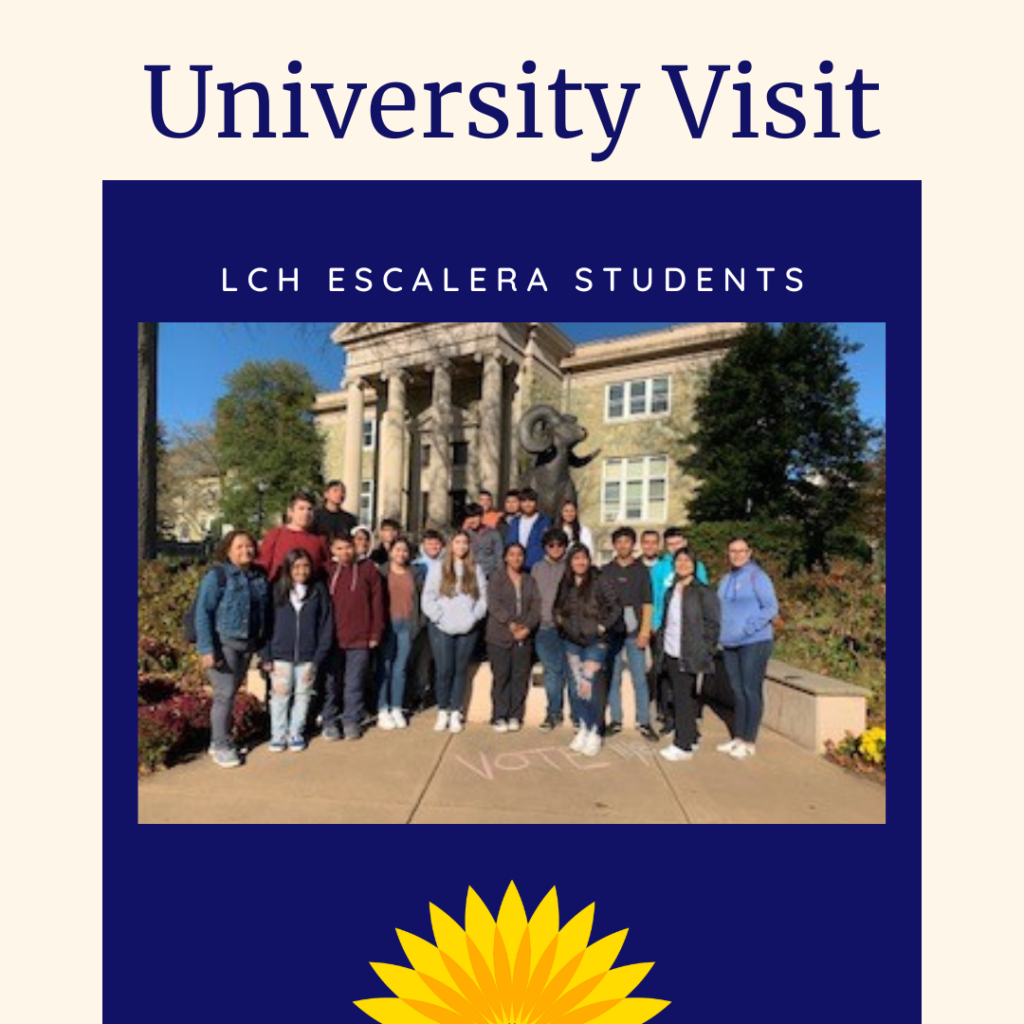 About LCH:
LCH (LCH Health and Community Services) is a diverse, dynamic health care and patient services team that is dedicated to helping adults, teens, and children to stay healthy. LCH believes in quality, integrated, person-centered care that supports health and well-being for all. Founded in 1973, LCH has been changing lives for almost fifty years. LCH accepts Medicaid, Medicare, and most private insurance. Insurance or no insurance, LCH will take care of you. LCH evaluates our patients to determine their eligibility for discounted services. Our sliding scale fees are based on patient's income and family size. LCH doesn't turn anyone away due to inability to pay. www.LCHcommunityhealth.org