Teaming Up for Eye Health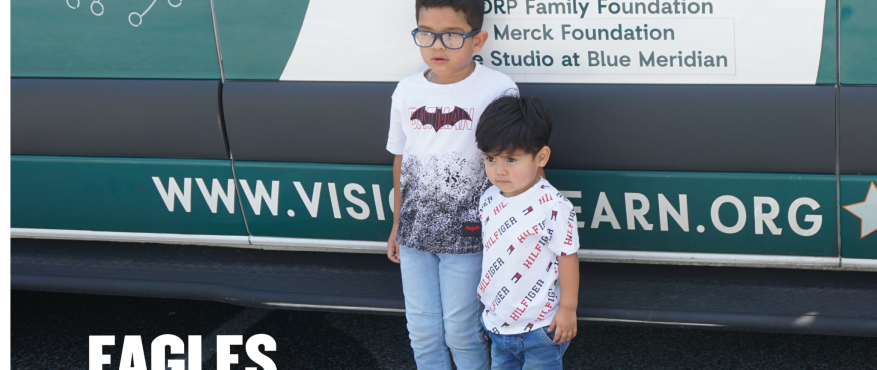 One of LCH's younger patients is getting more than just primary care at our West Grove office! During one of his well-child visits, his pediatrician Atley noticed that he had not passed his routine vision screening. He and his family were very interested in getting started with an eye doctor, but they encountered barriers that made this more difficult.
Later in the summer, LCH hosted a free vision screening event, courtesy of the Eagles Eye Mobile. When Atley learned about this program, she recommended our younger patient! Not only did he get a vision screening, but he also chose a stylish pair of glasses that will be made for him and mailed to his house!
It turned out that he needed a little more than a pair of glasses, though. Dr. Liotta of the Eagles Eye Mobile referred him to see an ophthalmologist to take a more in-depth look at his eyes. The patient's mother, who is also a patient at LCH, has an appointment with our Social Assistance team coming up. She'll be able to schedule an eye appointment for her son close to where they live!
If you would like to schedule with LCH Pediatrics, call us at 610-444-7550, option 7.
To schedule with LCH Social Assistance, call us at 610-444-7550, option 8.