Partnerships that Create Tiny Smiles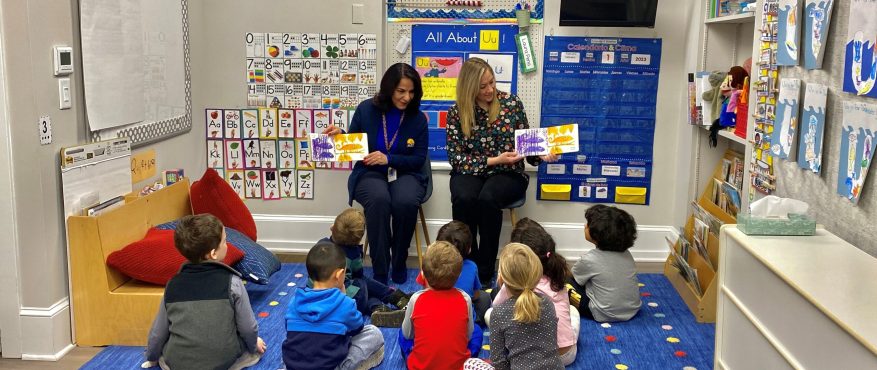 A great story can take you to marvelous places, teach you something new, or simply put a smile on your face. Learning the importance of reading at a young age can be life changing as it promotes healthy brain development. Not only does it have incredible benefits for people of all ages, but reading is something fun that we can all do together to bring us closer.
At LCH we are strong advocates for the importance of reading. We recently partnered with the Tick Tock Early Learning Center in Avondale to share a story to their Pre-kindergarten class. Margarita Garay-Zarco, Director of Human Resources at LCH and Susan Czerwin, Executive Director of Tick Tock came together to share a message of acceptance.
Miss. Margarita and Miss. Susan read A Color of His Own by Leo Lionni to the class full of 4-year-olds. All of the children were excited to hear the story of a chameleon who seems to not find a place of his own in a world of ordinary colors.
The story was read in English by Susan and in Spanish by Margarita, giving those students who didn't know Spanish a glimpse at the language many of their classmates hear every day at home.
The reading was a great success, and, in partnership with LCH Pediatrics and support of Title V funding, all of the students were able to go home with a copy of the book! It was a wonderful experience for both LCH and Tick Tock as they came together to share this story.
We thank Tick Tock for welcoming us into their center and allowing us to read alongside them. Remember to keep reading!
If you or someone you know is in need of pediatric doctor – call LCH today! Call 610-444-7550 ext. 7.