More Smiles for the Holiday Season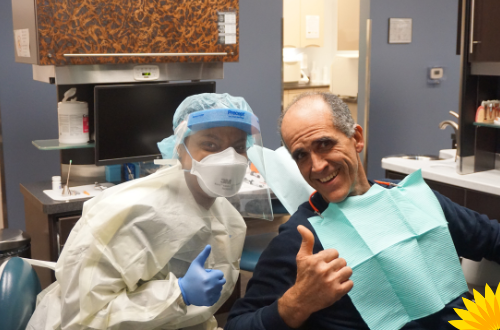 The holidays can bring sweet treats and remind us to care for our smiles. The LCH dental team is dedicated to the community and their needs.
Antonio is a dental patient who has been visiting LCH for 2 years. He is elated with the dental team and the service they have provided for him. When asked about his patient experience he said, "… marvelous – they are beautiful people, and they have the hands of god…".
Once again, the dental team has left a lasting impact on one of our patients – gifting him with a healthier smile. Antonio has had 1 tooth removed and 6 cavities filled in his visits with LCH.
"Of course, a thousand times" said Antonio when asked if he would recommend the dental team. "Fantastic really – I have no complaints. Sometimes I get a little nervous and when I get nervous, I tend to crack jokes and they've all been very receptive of that, and they laugh with me."
Be sure to schedule an appointment with us so we can help provide more smiles in the new year.