January 7
Affordable Care Act Market Place health insurance deadline ends January 31st for 2016 coverage
Support Continues During Health Insurance Open Enrollment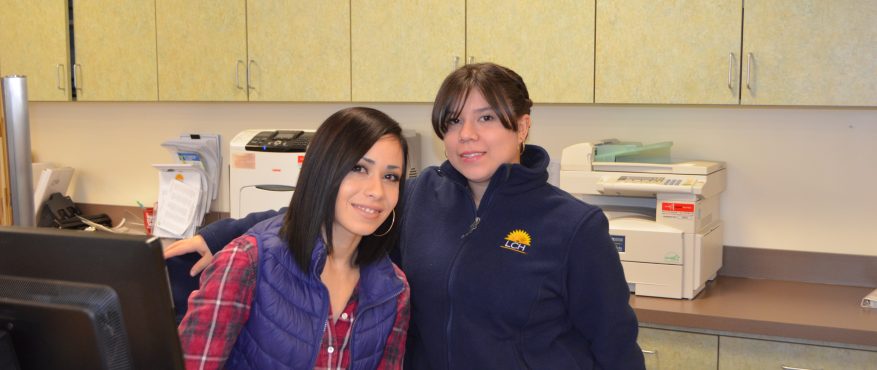 Help is still available at La Comunidad Hispana (LCH) to apply for health insurance on the Affordable Care Act Market Place before the January 31st deadline. 
"These past few weeks, we have seen an increase in families coming to LCH for application assistance," said Alisa Jones, President and CEO.  "Health insurance is essential for low income residents to protect themselves, and to prevent their families from going into debt with expensive emergency room and hospital costs."
In addition to potential costs in the emergency room for the uninsured, the Health Resources and Services Administration (HRSA) warned that those who choose to remain uninsured can face fines: "If consumers can afford health insurance, but choose not to get it for 2016, they may be required to pay a fee when they file their 2016 federal income taxes."
But health care is available and affordable.  According to HRSA, "After financial help, 7 out of 10 people can find plans with premiums of less than $75 dollars per month."  Paul Huberty, Chair of LCH's Board of Directors, commented, "LCH understands the importance of offering this service to individuals in our community.  Through our services, we are creating sustainable, healthy living for hundreds of families."
LCH's team of Certified Application Counselors are available during all service hours in English and Spanish (8:00 a.m. – 8:00 p.m. Monday – Thursday and 8:00 a.m. – 12:00 p.m. Friday).  In addition to the Affordable Health Care Act Market Place, LCH assisters can help with Medicaid and CHIP (Children's Health Insurance Program) applications.  To learn more and schedule an appointment, contact Ted Trevorrow, Outreach and Enrollment Coordinator/Navigator at (610) 444 – 7550 X 253 or etrevorrow@lchps.org.