From the Kindness of your Heart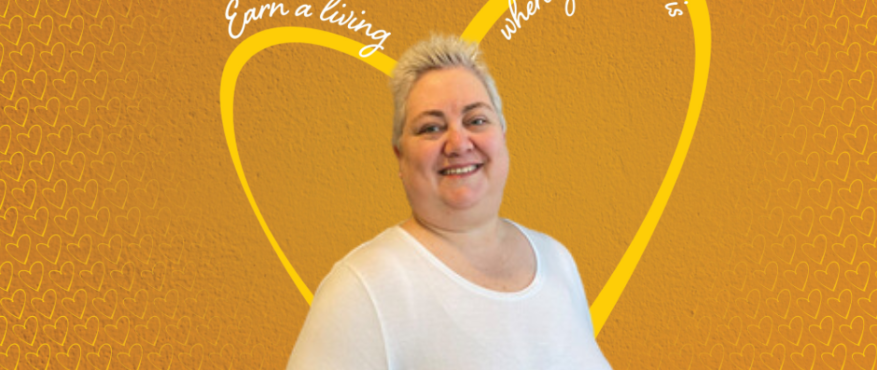 There are no words that could fully describe the impact LCH has on the community of Southern Chester County. From its inception there has been a known adoration for supporting a community who has often been overlooked. LCH serves everyone who walks through our doors looking for help.
Our team knows the importance of what we do. Patient services representatives, providers, and those behind the scenes know how much their work means to our patient's success. We invest in our community because they matter and deserve a happy and healthy life.
One of our team members, Margie Terrana, is extending more than her work duties to LCH. Margie has become a sponsor of LCH's 50 Years of Making the Mission Possible dinner donating to a community she cares for.
Margie's gift will allow LCH to have more opportunities to serve and more opportunities to provide care to people. She has invested in a community she has just recently became a member of because she believes in us and our mission. "If we weren't here, I'm not sure where the community would go to get the same type of care," said Margie.
She has been our internal supporter and has the chance to see first-hand all of the work our team does. "The LCH team is absolutely amazing! The providers could be working anywhere and they're choosing to be here instead to provide the services that the community needs. Without them there is no LCH. Without the PSR's, nurses, and MA's (medical assistants) there is no LCH."
This place of work has been so profoundly fulfilling for Margie that even her family members have noticed her devotion for LCH. She states, "Knowing that we are able to help alleviate at least parts of our patient's challenges just gives me warm, fuzzy, feelings. I went to visit my dad and he's told me since I've started working here, 'I have never seen you this happy,' and it's true… I just love the people I work with! It's a nice environment."
We love Margie just as much as she loves us, and we are beyond thankful for her generosity in her donation. We would also like to extend a thank you to all of our sponsors: ChristianaCare, Constellation, Fulton Bank, Gawthrop Greenwood, PC (HGSK) Haggerty, Goldberg, Schleifer & Kupersmith, P.C., Landhope Farms, LKR Solutions, Longwood Gardens, Manfredi Cold Storage, Oxhaven Communities, PenCap, Safeguard, South Mill Champs, The Tri-M Group, WSFS Bank. Thank her for believing in us and helping us continue making the mission possible! If you or someone you know is interested in donating to LCH click here.