A Family Approach to Getting Healthy at LCH
Program educates the whole family on healthy lifestyle choices.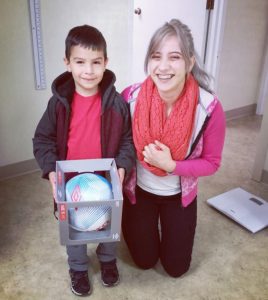 LCH is offering a new program to our community, developed to help whole families learn healthy habits, get more exercise, and ultimately decrease their risk of diabetes and other health conditions.  The program is offered free of charge to those who qualify.  "Our focus is on families with at least one child who is overweight or obese, and who is therefore at risk of future diabetes and high blood pressure," said Dr. Ceppa, LCH Medical Director and one of the three providers that sees program participants.  "However, we are looking at the lifestyle and health of the whole family. The health of the child is only going to improve if the entire family is working together to make positive lifestyle changes."
The program, offered at LCH's Kennett Square and Oxford locations, includes an initial visit to determine baseline health and health habits.  Participants in the program receive one-on-one, personalized health education from an LCH provider and behavioral health consultant, deeply discounted memberships to the local YMCAs, and other benefits including free family fitness equipment and free healthy food bags. As the program grows, participants will receive nutrition education from a registered dietician.
Enrolling is easy, and free for families that qualify.  Those interested should call Nefta Erroa at LCH at (610) 444-7550 X 231 and ask about enrolling in the Family Fitness Program. Appointments can be made at Kennett Square or Oxford at the convenience of each participant.