December 21
Hundreds of New Coats Bring Holiday Cheer to Children and Adults in Need
New Winter Coats Distributed to Children and Adults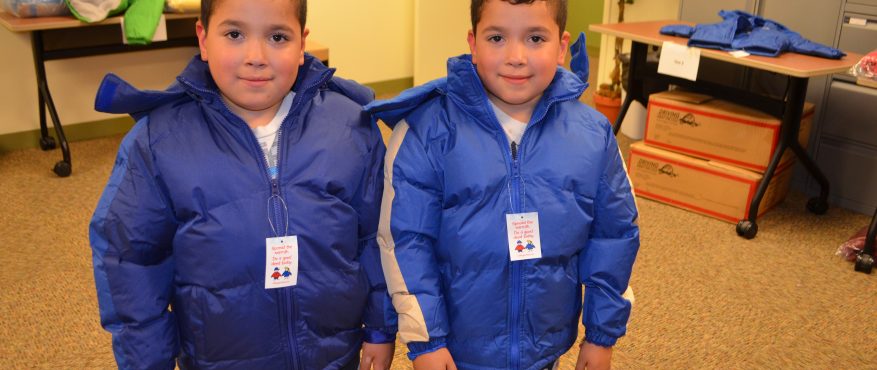 A new meaning of warmth for LCH families thanks to the generosity of Operation Warm, Driving out the Cold, and dozens of community groups and individuals.
Every year, LCH is able to provide over 500 coats to children and adults in need through its Warm Wishes Program.  Operation Warm, Driving out the Cold, church drives, school drives, and individual donors bring hundreds of new coats, hats, gloves, mittens, and scarves for children and adults to use during the cold winter months.  During the October and December coat distributions, more than 300 individuals received a coat.
With the additional coat inventory, LCH can continue to provide support to families throughout the winter months of January, February, and March, too.  "We may learn of a family in desperate need of warm clothing who comes to LCH in the middle of February.  Before this program, we had nothing to offer them.  But now, we can go to our Closet of Caring through the Warm Wishes Program and offer new, warm coats to the families who need it most," said Laura Milazzo Mackiewicz, Community Engagement Manager.
LCH is grateful for the amazing community support that comes every year to make this program possible.  To get involved with a future coat distribution, please contact Laura at 610.444.7550 X 256 or lmackiewicz@lchps.org.