Celebrating Impact and How You can Help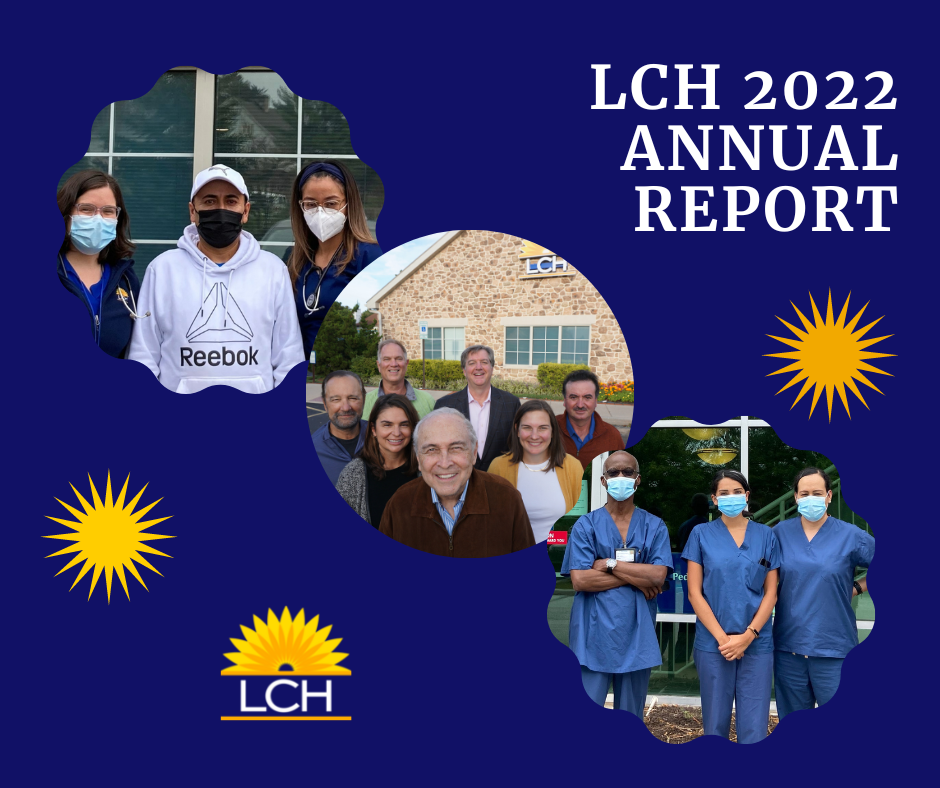 As I write, we are entering our third winter of COVID-19, and the pandemic continues to reveal disparities in how healthcare is delivered in America. Looking back, 2022 was a volatile year to operate a community health center due to healthcare worker burn out, staffing uncertainties, rising costs and unusually high call volume. Despite this unpredictable environment, LCH continues to serve our patients while making healthcare more affordable and accessible for our community.
Although the challenges caused by the pandemic have been intense, I believe we have a terrific opportunity to emerge better prepared to serve the community in a post-pandemic environment. To do that we must continue to prioritize workplace well-being, modernize our infrastructure and adapt to new market realities as they emerge. This year we began to modernize legacy systems and this re-tooling process will continue into next year as a key part of our new 3-year strategic plan. We will build on our 49 years of experience in our community and emerge fit for purpose for our 50th year and beyond! All this was made possible by the dedication, passion and talent of LCH's staff, Board of Directors, volunteers and generous donors. We would not be LCH without you all!
I am grateful to all who make our work possible. We look forward to beginning our 50th year of service in 2023 and supporting our patients and community for years to come. I hope this is something you and I can work on together and that you will consider giving a gift for our year end appeal.
In good health,

Ronan W. Gannon
Chief Executive Officer
Click here to make a year end gift and increase our impact.