LCH Pediatrics Moves to West Grove During COVID-19
Community health center expands services without grand opening, but with hope.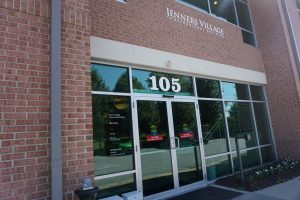 La Comunidad Hispana (LCH), a local community health center who has been serving the community for over forty years, is opening its West Grove doors for LCH Pediatrics starting Monday, April 13.  Construction has been underway for several months.  While plans for a grand opening celebration have been postponed due to COVID-19, LCH is nevertheless thrilled to have the pediatrics team settled in and ready to serve.  "This has been a part of our vision, to expand our ability to care for all ages, with integrated wrap around services for our youngest community members," said Mariana Izraelson, Psy.D., PMP, Chief Executive Officer.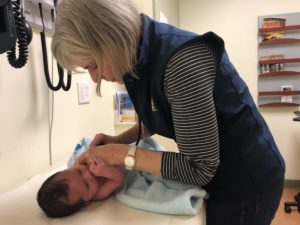 While the doors are open, pediatrics will operate with limited services during Governor Wolf's stay at home order.  The Pediatrics Team will see acute visits for children of all ages, including new patients, along with well child visits for children under the age of two.  Jeanne Casner, Chester County Health Department Director and LCH Board Chair, commented on the importance of these limitations during the pandemic.  "It is so important to limit human contact in order to stop the spread of COVID-19," she said. "The move of LCH pediatrics from Kennett Square to West Grove could not have come at a better time.  This way, we minimize the number of patients in waiting areas while isolating our youngest, most vulnerable community members."
The pediatrics office is located on first floor of the building (105 Vineyard Way across from Luther House and next door to Willowdale's Jennersville campus).  LCH has occupied the second floor of the building since the Women's Health Center grand opening in 2018.  LCH's Dental Center is also housed at this location.  Plans are in the works for outpatient behavioral health to operate out West Grove. "We are grateful to have such a centralized, beautiful space in our service area as we continue to grow and expand to best meet the needs of the southern Chester County community," Dr. Izraelson said. Across their three community health centers in Kennett Square, Oxford, and West Grove, LCH serves over 8,000 members a year.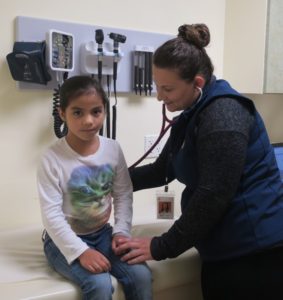 LCH looks forward to hosting an open house celebration for the community in the near future. "In the meantime, if you learn of a child in need of an acute visit or if you know of an infant in need of a well child visit, LCH's doors are open," said LCH Pediatrician Paula D. Brenn, MD, FAAP.  Nurse Practitioner Brittney Gangemi, MSN, CRNP, CPNP-PC, who works with Dr. Brenn on the pediatric care team, commented that coordinated care is more important than ever.  "We know this is a very anxious time for families, especially kids, with so much up in the air," Gangemi said. "We are here, and we will continue to work together not only as a pediatric team, but with all of our integrated health and community services at LCH." LCH pediatrics is currently open on Mondays from 1:00 p.m. – 8:00 p.m, Tuesdays and Wednesdays 8:00 a.m. – 8:00 p.m., Thursdays 1:00 p.m. – 5:00 p.m., and Fridays 8:00 a.m. – 12:00 p.m.  Call (610) 444-7550 to schedule an appointment. Acute walk-ins are also available.