Virtual Fundraiser to Support LCH Health and Community Services
Fourth annual Amigos and Amigas of LCH event goes virtual amidst COVID-19.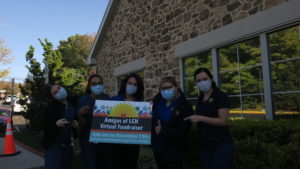 La Comunidad Hispana (LCH) will host their fourth annual Amigos and Amigas of LCH event this year on Friday, November 13th from 7:00 – 8:00 p.m.  Like many other nonprofits, LCH is choosing to hold their event in a virtual format this year.  "Every part of LCH has had to make adjustments in the pandemic, including fundraising," said LeeAnn Riloff, Director of Development at LCH.  "But this will be a fun, unique opportunity to be together in the safety of everyone's own homes.  No matter where we all are, it will be a night to celebrate the strength of the community and LCH's impact."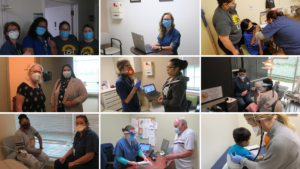 The federally qualified health center has been able to keep its doors open and provide all services since the onset of COVID-19 thanks to local and national grants who have donated funds for safety equipment, technology, and staff support. In addition to primary care, LCH provides pediatric, dental, women's health, behavioral health, and social support services to all regardless of health insurance or ability to pay.  LCH has been administering COVID-19 tests to the community both on-site and at local mushroom farms.  LCH's telemedicine appointments are also available to patients across all services.  "Now more than ever, we need to be here to provide care to our community," said Barbara Mancill, Director of Quality and Population Health and Interim Co-CEO.  "COVID-19 has made healthcare more complicated.  Our members are vulnerable to the economic stress and the many unknowns that are now a part of our daily lives.  As a trusted resource in the community, we have to be there to support them — during the pandemic, and beyond."
The event will celebrate the theme of the Mexican Holiday Day of the Dead, or "Día de los Muertos" in Spanish.  Registered guests will receive a bag of goodies to help them celebrate some of the traditions of the holiday.  During the event, LCH will also provide an update on their services amidst the pandemic, and the fourth annual Alice K. Moorhead Community Impact Award, a recognition of exceptional dedication and support to LCH's mission, will be presented to Nancy and Mike Pia.  Catherine Byers will be awarded the new LCH Volunteer of the Year Award.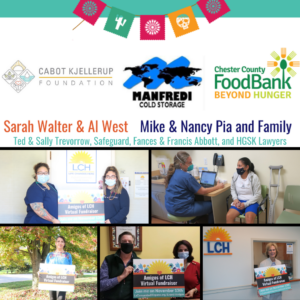 Event tickets are $50 per person to support LCH's mission.  Tickets are available by visiting: https://lchcommunityhealth.org/event/amigos/.  "We are so excited for November 13th," said Margarita Garay Zarco, Director of Human Resources and Interim Co-CEO. "We would like to give a special thank you to our Premier Sponsors: Cabot Kjellerup Foundation, Manfredi Cold Storage, Chester County Food Bank, Al West and Sarah Walter, and Mike and Nancy Pia and Family.  See you there, Amigos!"  Sponsorship opportunities are still available.  Contact LeeAnn Riloff at (610) 444-7550 x220 or LRiloff@lchps.org for details.