After Four Years, Rogelio Hears Again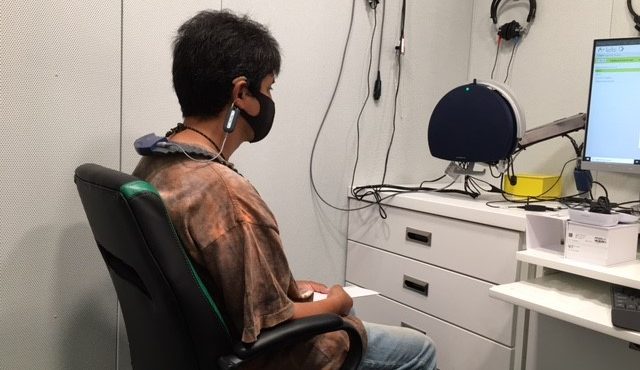 Rogelio Santana made an important trip to Costco recently:  he had an appointment to hear again!  Rogelio started to lose his ability to hear back in 2017.  Although he overcame the many challenges that came with hearing loss and was able to work at a mushroom farm tending to the soil, he and his family knew that he would be able to better connect and provide in his day-to-day life if he could find hearing support. 
Rogelio went to look for help.  He met with Daphne, a Caseworker on LCH's Social Assistance team. With no health insurance, Rogelio would need to come up with over $1,400 to purchase a pair of hearing aids, an impossible amount for his young family.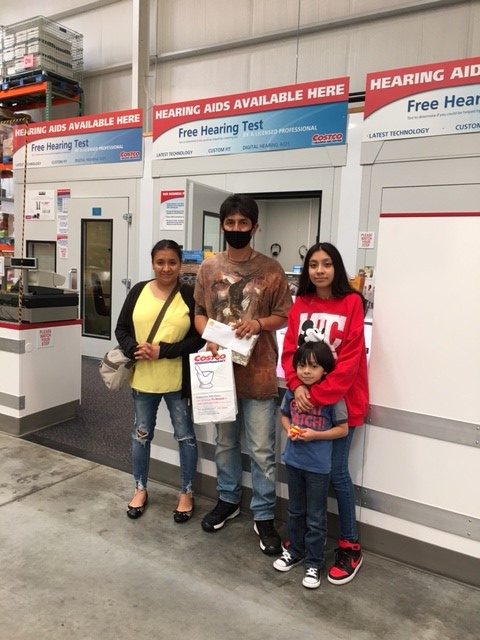 Daphne connected with the Kennett Square Lions Club and applied on behalf of Rogelio for hearing aid funding.  While the club's main mission is assisting the blind and visually impaired in southeast Chester County, a foundation which was incorporated into the club, the Lion James E. "Bing" Miller Charitable Foundation, was available to support other needs in the community through a grant application process.
Daphne applied, and Rogelio's case was accepted by the foundation.  He and his family recently went to Costco for his final hearing aid fitting.  Thanks to the Lions' and the Miller Foundation's generosity, Rogelio is thrilled to be able to converse with his family and they are elated and relieved he can hear the sounds around him. Now, he can perform his work safely, and he can provide for and connect further with his family and his community.
Rogelio is forty five years old.  He lives in Chester County with his wife, his teenage daughter, who is fifteen, and his son, who is five years old.