LCH Dental Team Creates Another Smile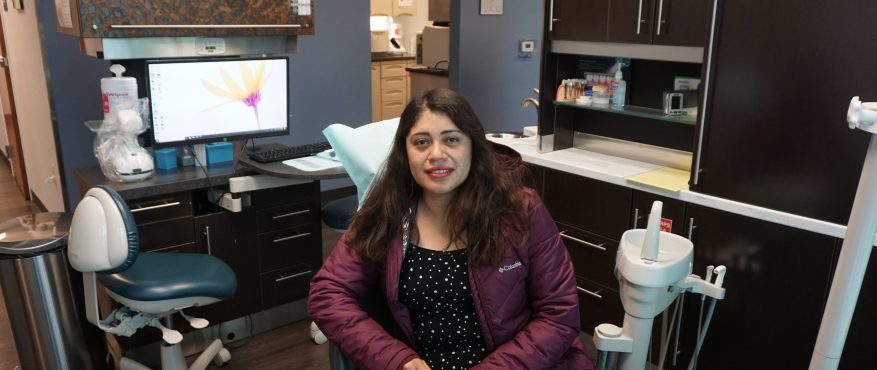 The LCH Dental team is here for you. As an integrated health care facility, we hope to change lives for the better so they can live happier and healthier days.  Maria Arellano is a patient that was helped by the LCH Dental team. Maria has been a loyal patient of LCH for 15 years after being recommended to us by her sister. When asked about how LCH compares to other health care facilities she has been to Arellano said, "The attention is just not the same".
When Maria came into the dental office, she was looking for help. LCH dentist, Dr. Chioma Onyeri, and the dental team filled 9 cavities. Maria was left impressed with the team's ability to address her problem so swiftly. When asked about how she felt regarding her visit she stated, "… very great, incredible! I really liked the dentist's work. [She was] fast and to the point".
From scheduling to the actual appointment, the work done by the dental team left another person in awe of LCH. "The truth is that I needed a lot of help with my mouth, and they gave me appointments quickly and they were persistent. I couldn't believe it! Usually, because of the pandemic there's typically an enormous waiting list, but thank God that for me it was quick", said Arellano.
LCH cares about the needs of the community and will make the accommodations necessary for patients to leave feeling better then when they walked in. To schedule an appointment with our dental team call us at 610-444-7550.