Halls of Support and Care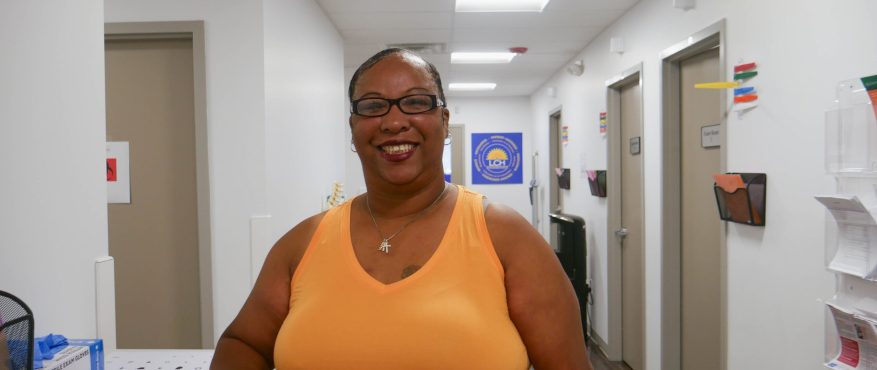 Years of serving is what we strive for at LCH. We hope to always provide support and care to the people of our community regardless of any adversity they may be going through. We hope to alleviate them of the burdens they may feel and help them say "yes!" to a happier and healthier life.
Jean Hall, a patient at our LCH Oxford location has recognized this support seeing it firsthand as a patient. She states, "I've been here for probably 10 – 15 years…yeah, I've been with y'all for a while."
Jean heard about LCH through a mutual friend and after years of being a patient she is now the mutual friend who recommends LCH. She does this because she sees the incredible value LCH Oxford brings to the community and the people who need it.
She states, "There are a lot of people like me who just can't afford it [healthcare]. I'm happy that people can still come in here and get served How much of a blessing is that?  LCH is sitting right there – you just got to go get it I would say that LCH has been a blessing in the community… I thank you guys and I appreciate you for being here."
LCH has had a great impact in Jean's life, especially in recent years. She states, ". During the pandemic I could not get a surgery done. One reason was because of the pandemic and the other was because of my sugar being so high. I had to get surgery on my knee and my sugar was very high and LCH helped me bring it down. LCH coached me, and they encouraged me to bring my sugar down and they really helped me with that!"
Encouragement, support, and compassion are driving forces for all of our team members. When people come into our office, we want them to feel at ease and know that their needs will be met. "They do their hardest and their best to serve me and they're compassionate … they go out of their way for me", said Jean.
Jean is one of the many individuals who walk through our doors and receives life changing care. Care that brightens a path to a better life and a happier one too. We are fortunate to serve in Kennett Square, West Grove, and Oxford. We can't wait to continue filling the halls with more support and care at each of our LCH locations.
Looking to establish your care with LCH? LCH Oxford is accepting new patients! Call us today at 610.444.7550 to schedule an appointment.