Peaceful Growing: An Internship with LCH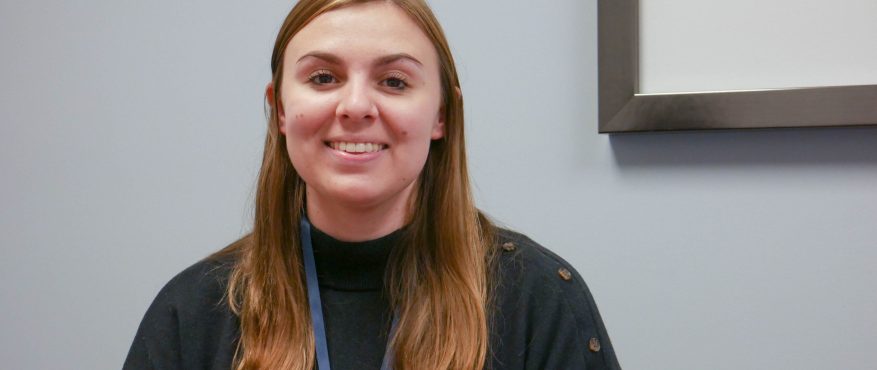 Throughout life we have experiences that turn us into the people we've always been destined to become. At LCH we provide opportunities for both patients and employees to grow as people and discover more about themselves. We hope to always allow our employees to pursue their passions while making a difference. 
For the past year Alexa Gray has been an intern on our Behavioral Health team. Alexa has been in the pursuit of her master's degree in clinical counseling and chose LCH to complete her internship. Throughout her time here she was able to help lead group therapy sessions, learn from our behavioral health team, and conduct counseling sessions.  
 When asked about her experience as a part of our team, Alexa stated, "My experience has been a good one. I think I have learned so much as a clinician but also about myself personally through my time here. Working with the behavioral health team was awesome because they were so supportive and always willing to help me out if I had any questions."  
It's an incredible feeling to know that you've made a difference in someone's life for the better. For Alexa, she was able to create a lasting change in her patients' lives and can carry that knowledge as she continues her journey as a mental health care provider. "Now that I'm terminating sessions with my clients… I'm seeing how much progress they've made in the short time that I was here. I get to see how much it has benefited them just to have someone listening to their stories. It's been a really rewarding experience!"  
We want to shine a light on the importance of mental health and hope that each one of our patients knows that they matter to us. From patients to employees, we want everyone to know they have someone to talk to. It can seem daunting to go through mental health struggles, but speaking to someone about what you're going through can provide closure and peace.  
"Mental health is important to me because it affects my family and myself. I think that just in my own mental health journey, my passion for it has grown knowing there's such a need for it out in the world. I love connecting with other people and hearing their struggles, but also helping them work on themselves and grow as a person. Mental health is important to me mostly because of my own personal journey with it," said Alexa.   
We thank Alexa for her dedication to our LCH community and we appreciate all she did as a part of our team. We cannot wait to see her grow as a clinician and we are thankful for her commitment to mental health. We have loved being a part of her personal and aspirational growth.  
"The most important lesson I've learned was about my personal development. I learned that I am a good clinician and capable of doing anything I set my mind to. I think that growing in that confidence helped me not doubt myself."   
All our behavioral health consultants are here for you. You deserve to say, "yes!" to happiness and healing with LCH. Learn more about our behavioral health services here.