September 23
New Community Health Center to Open in December 2015
Expanding Health Services to Oxford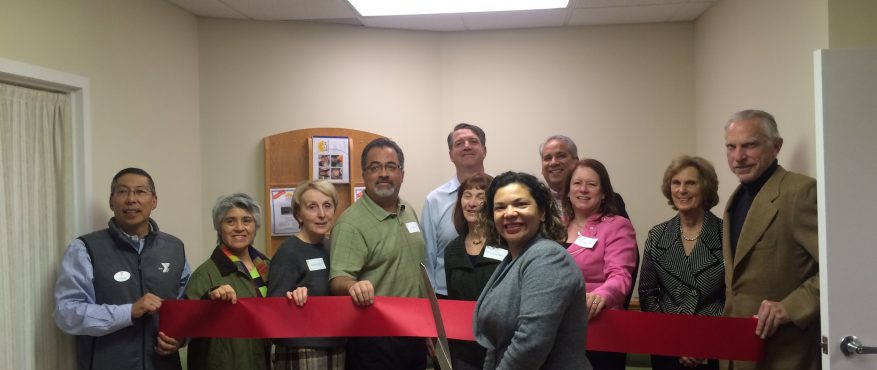 La Comunidad Hispana will open a new community health center in the Oxford area in December 2015.  This second full-service health center represents a major expansion of services to Southern Chester County for LCH, the more than 40-year-old organization based in Kennett Square. The LCH Oxford Health Center will be located in the Oxford Professional Center at 301 N. 3rd Street.
The new Oxford Health Center was made possible through federal funding in addition to philanthropic support from the community.  "We are most grateful to the people of Southern Chester County for their assistance and for the generous financial support that made the expansion possible," said Alisa Jones, President and CEO of LCH. "The services are vitally needed in this section of the county."
The new center will provide critical health services for both uninsured and insured residents of Oxford and the surrounding areas, including Lincoln University, Cochranville, Nottingham, Oxford and West Grove.
Paul Huberty, Chair of the LCH Board of Directors, said, "With our mission to help people stay healthy, build strong families and lead productive, fulfilling lives, the Board of Directors is excited to expand our innovative health care model to residents in Oxford and surrounding communities."
Building on the successful implementation of person-centered care in Kennett Square, the Oxford Health Center will provide an integrated approach that brings all services together into a singular, seamless model of care that empowers patients to attain more favorable and enduring positive health outcomes.  Specific primary health care services provided include but are not limited to family planning, health screenings, immunizations, tobacco cessation outreach, and well child care.
Social assistance and adult education are also key components of LCH's integrated model of care. These services will be available to Oxford patients to the extent they complement existing community services.
The specific location of the health center is to be determined, but the building will be located within the Oxford zip code.  This area has the largest number of low-income individuals and comprises 48% of all the low income population in the Oxford service area.
The location will remove barriers to care.  Residents of the Oxford service area must now travel 10 to 20 miles for access to a federally qualified health center.
Jones added, "The development of a health center in Oxford strengthens our ability to reach and improve the health status of some of the most vulnerable families in our region.  Currently, one third of LCH's patients are from the Oxford service area. With the new health center in Oxford we will be able to reach those who are unable to travel to distant facilities, improving access to care and serving even more people closer to home."
Oxford Area Neighborhood Services Executive Director, Cheryl McConnell, says the second LCH site meets a critical community need.  "Transportation is a significant barrier to access to care, and the new site will allow for new patients of the Oxford community to have an accessible resource for health care."
United Way of Southern Chester County CEO, Carrie Freeman, is overjoyed with the news of LCH's expansion. "The Oxford area will benefit greatly from LCH joining existing community services that aim to improve the lives of families. I know first-hand of the great work LCH does in the Kennett Square area and I'm happy to see them cast an even broader safety net in support of the low-income and vulnerable of Southern Chester County."
LCH currently serves 5,500 individuals each year at its Kennett Square location through health services as a Federally Qualified Health Center in addition to social assistance, education and workforce development programs.   In recognition for its high standards of care, LCH holds the prestigious status as a Level 2 Medical Home from the National Committee for Quality Assurance.  Half of the LCH budget is supported by charitable support from the community, with insurance, fees and grants comprising the other half.  More than 70% of patients are uninsured and most are below federal poverty levels.  Thanks to generous support from the community, no one is ever turned way due to an inability to pay.