New CEO Joins LCH's health centers
Dr. Mariana Izraelson to lead integrated health and community services.
LCH (La Comunidad Hispana) announced this week that Mariana Izraelson, PsyD, LCADC, PMP, will be joining their team as CEO at the beginning of December.  "Dr. Izraelson shares our passion for healthcare for all," said Board Chair Ronan Gannon. "She is full of energy and she will be a fantastic fit for leading our dynamic, growing team and services."
From increased access to primary and pediatric care t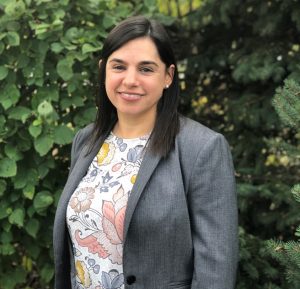 o the recently expanded dental center and women's health center, the number of patients that LCH serves has grown to over 8,000, a number that has more than doubled over the past five years.  During this time frame, LCH opened two sites in West Grove and in Oxford, in addition to their headquarters in Kennett Square.  "It is all about access to care," said Steve Castellano, Director of Business Operations.  "We meet the needs of the community, and we will do whatever it takes to be there, to be available for everyone."  This winter, LCH's growing pediatric practice will incorporate full time behavioral health services for kids.  And in the near future, LCH plans to expand service hours in the Oxford community as well.
LCH conducted a nation-wide search for their new leader over the summer, and the search committee team of LCH board members and staff saw Dr. Izraelson's application as an ideal match.  She will be relocating from the Baltimore area where she served as the Executive Director for Shepherd's Clinic.  "I am delighted to be a part of LCH, and I look forward to working together to bring the mission and vision to life for the community of southern Chester County," she said.  Dr. Izraelson has a Doctorate in Psychology and Clinical Psychology and she is originally from Argentina.