July 31
Fifty years of making the mission possible!
LCH Health and Community Services Celebrates 50 Years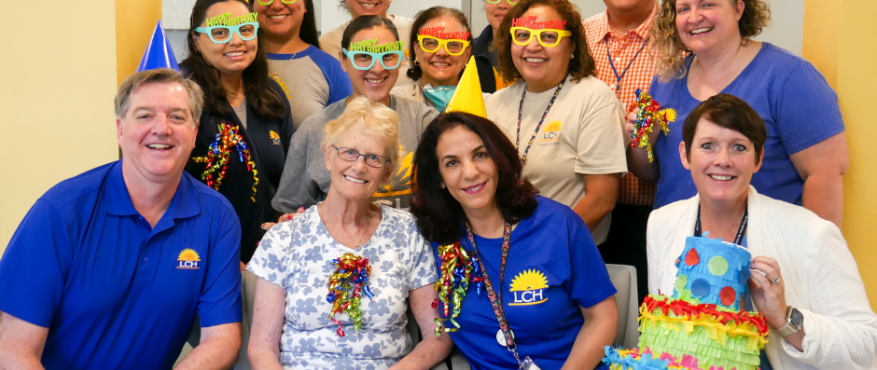 Kennett Square, Pennsylvania – July 31, 2023 – LCH Health and Community Services, which serves Chester County from three locations, is celebrating its 50th birthday this year. LCH has multiple events planned which will include their patients, supporters, staff, and the greater community.
The LCH health centers are located in Kennett Square, West Grove, and Oxford where they provide affordable health services for adults and children. LCH health centers offer primary care, pediatrics, dental care, women's health services, behavioral health, social assistance, and telehealth. They accept many insurance plans and work on a sliding scale fee basis with patients who do not have insurance.
"We are so excited to share this accomplishment with our community! LCH has been on a mission to improve the health and well-being of people in our community for fifty years, and we want to celebrate with everyone who has made that possible," said LCH CEO, Ronan Gannon.
The celebrations will kick off on Friday, August 4th at Oxford First Friday with cupcakes, giveaways, and a scavenger hunt. Then they will roll right into National Health Center Week which begins August 6th:
August 8th – West Grove location will host Philadelphia Eagles Eye Mobile to offer free eye exams and glasses for pediatric patients from 9am – 2pm
August 8th – West Grove health center will host a Community Partners picnic from 12pm – 2pm
August 10th – 50th Birthday Party at the NEW Kennett Library from 3pm – 7pm
August 17th – LCH will have cupcakes and giveaways at Kennett Square Third Thursday from 5:30pm – 9pm
Gannon shared, "It's great that National Health Center Week lines up so well with these other community events so that we can amplify the sustainability of our mission." Director of Development, Kate Wickersham stated that the mission of LCH could not be accomplished without the resources and contributions of local Community Partners. The Community Partners who will be acknowledged and included throughout the celebration include Brandywine Conservancy, Chester County Emergency Services, Chester County Food Bank, Family Promise, Garage Community & Youth Center, Kennett Area Community Services (KACS), Longwood Gardens, Maternal and Child Health Consortium (MCHC), Mighty Writers, Pennsylvania Women, Children, Infants (WIC), Wings for Success, and Young Moms.
"We will continue the celebrations into the fall with a ticketed 50th Birthday dinner event on October 4th, 2023," said Wickersham. "We are looking forward to formally recognizing everyone who has been part of the LCH legacy."
More information about the upcoming events is available on the LCH Save the Date page. Follow LCH Health and Community Services on Facebook at https://www.facebook.com/LCHcommunityhealth.
About LCH Health and Community Services
LCH (LCH Health and Community Services) is a diverse, dynamic health care and patient services team that is dedicated to helping adults, teens, and children to stay healthy. LCH believes in quality, integrated, person-centered care that supports health and well-being for all. Founded in 1973, LCH has been changing lives for fifty years. LCH accepts Medicaid, Medicare, and most private insurance. Insurance or no insurance, LCH will take care of you. LCH evaluates our patients to determine their eligibility for discounted services. Our sliding scale fees are based on patient's income and family size. LCH doesn't turn anyone away due to inability to pay. www.LCHcommunityhealth.org