Celebrating International Women's Day, #EmbraceEquity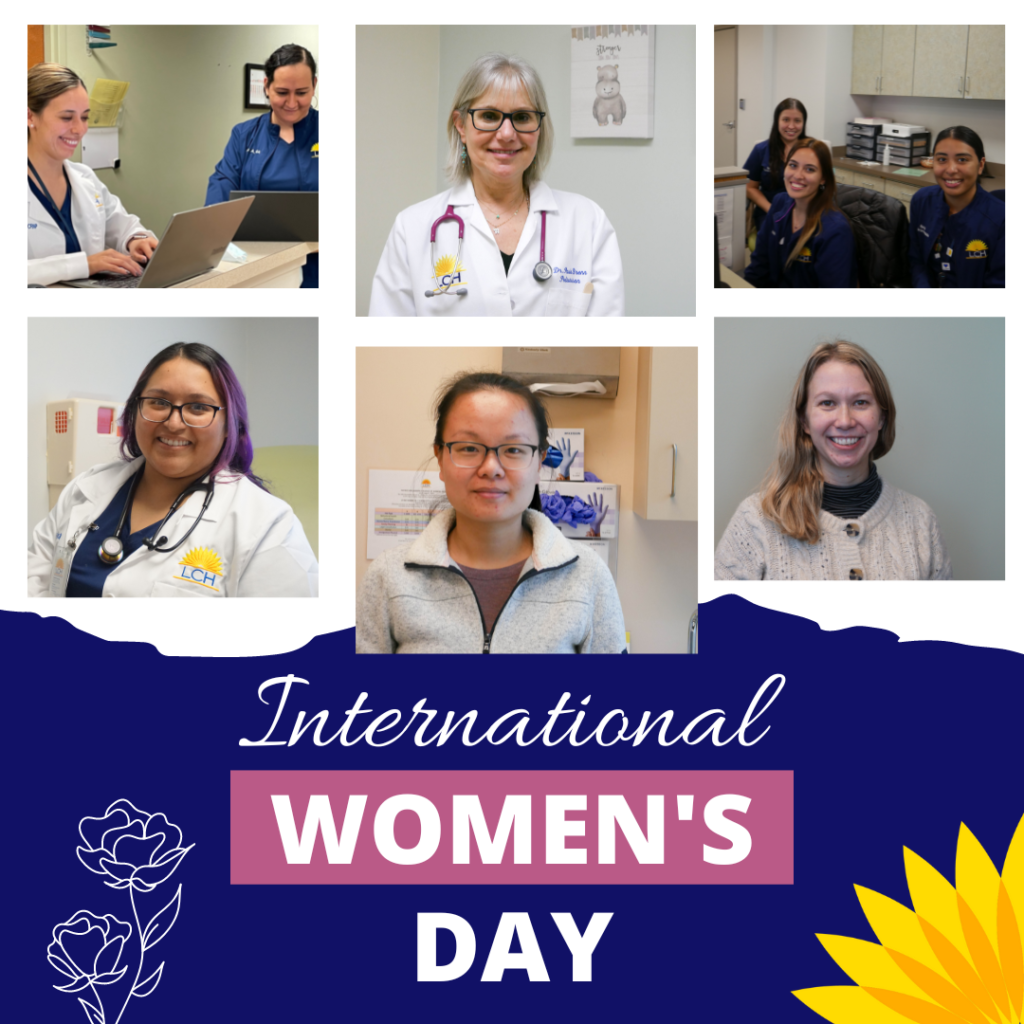 Today, March 8th, is International Women's Day (IWD). Around the world, women are celebrated and LCH is celebrating them too!  The theme for IWD 2023 is #EmbraceEquity. Today we recognize women's efforts to be inclusive and to promote equity in healthcare. Our team includes international women who are supporting international women of our community!  Starting at a young age our Women's Health Nurse Practitioner, Shan Ni, celebrated International Women's Day.  
"It's a day to celebrate all women. Especially women in careers, or stay at home moms – they all need to be recognized and celebrated," said Shan. As a Women's Health Nurse Practitioner/ Midwife at LCH, she is often reminded of all the ways women contribute to this world. Shan grew up in China for a part of her childhood and as a little girl, International Women's Day was celebrated every year.  
"Growing up we always knew that March 8th is the international women's day. The school would arrange flowers for each female teacher, and they would get a small gift or take a half day field trip — we would bring flowers home to our moms," said Shan.  
"I'll call my mom on March 8th just to wish her a happy women's day, but it was more prominent, or we celebrated it more when I was in China".  
Shan hopes that this celebration of women can become more recognized in the US. "I wish this would become more known in the US and we can make it some sort of holiday like Mother's Day – another way to celebrate women".  
In 2022 more than 59% of LCH patients identified as women. According to census.gov, "women hold 76% of all health care jobs".  The U.S. Department of Labor states: women have a leading role in the majority of families' health care. We thank Shan for her assistance in so many women's lives and we appreciate her commitment to the women of our community. We applaud the women who are caring for their families and their communities.  We also encourage those women to take time to care for themselves.  On this International Women's Day take some time to thank the women in your life for everything they do. If you or someone you know is in need of Women's Health services call us at 610-444-7550!